PRP Dracula Therapy in Essex is delivered by medically trained professionals at the award-winning Time Clinic. Our highly skilled doctors are industry leaders in aesthetic skin care with years of experience and patient endorsement.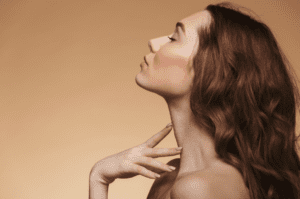 PRP Dracula Therapy is a versatile procedure, proven to be effective in aiding skin rejuvenation and encouraging hair growth. Platelet Rich Plasma (PRP) treatment is also  commonly referred to as the 'vampire face lift', since it uses a patient's own blood in order to stimulate regeneration of the cells.
BOOK A CONSULTATION TO FIND OUT MORE 
Contact the clinic today to see how you could benefit from PRP Dracula Therapy like many of our Essex patients. Simply fill in the contact form on our website or contact us on 0203 795 9063 or email hello@time-clinic.com.
An approved PRP Dracula Therapy clinic in Essex
Time Clinic's PRP Dracula Therapy in Essex is carried out by fully trained and qualified professionals. Dr Manav Bawa and Dr Victoria Russell are our licensed and experienced doctors who put patient safety at the heart of every procedure. 
Deciding to have PRP Dracula Therapy is an important decision and one that should be made with plenty of consideration. Our Essex clients can rest assured that when they choose Time Clinic for PRP Dracula Therapy, they are in safe hands.
Time Clinic is an approved Save Face practice – the government-recognised register for non-surgical, verified clinics. See what our patients have to say about Time Clinic and why we pride ourselves on offering the best in aesthetic skin care in Essex. 
What is Dracula Therapy?
PRP Dracula Therapy is not a new concept – it has been around for many years and is commonly used in both medical and cosmetic settings. With minimal risks and complications, PRP therapy is a popular treatment for helping to heal scars, stretch marks, muscle rehabilitation and to improve the overall texture of the skin. 
Known for its anti-ageing properties, PRP Dracula Therapy works to restore lost volume in the skin and boost natural radiance. As a result, the appearance of fine lines and wrinkles are eliminated and skin feels fuller and more supple. 
How does Platelet Rich Plasma treatment work?
PRP Dracula Therapy uses the platelet-rich plasma from the patient's own blood to encourage cell growth in treated areas. It works by taking a small amount of blood from the patient and placing it in a centrifuge for the blood to be separated from the plasma. Once the platelet-rich plasma is separated, this is then injected back into the skin using very fine needles. 
The treatment gets to work by releasing growth factors from the plasma, back into the skin. This stimulates DNA repair, since the plasma contains all of the important proteins needed to repair skin cells. PRP Dracula Therapy is a versatile skin treatment that can be used in conjunction with other facial rejuvenation techniques such as fillers. 
Read more about Time Clinic's PRP Dracula Therapy in Essex.
Can Dracula Therapy help with Hair Growth?
Not only is PRP Dracula Therapy effectively used in skin care, it's also a popular treatment for hair loss too. Platelet rich plasma is used to stimulate the hair follicles and encourage hair growth. This makes it an effective treatment for thinning hair and hair loss in particular. 
PRP Dracula Therapy consists of multiple injections into the treatment area, so it's especially vital in the case of using PRP for hair growth that practitioners are qualified to deliver effective treatments. 
How long do PRP Dracula Therapy results last?
Time Clinic recommends that our Essex  patients undergo PRP Dracula Therapy every 6 – 12 months, to ensure optimum results. Treatment itself lasts on average just 60 minutes and most patients will be back to their normal lifestyle routines within 24 – 48 hours of downtime following the procedure.
Getting to us in Essex
Time Clinic is conveniently located to serve patients from across Essex and London. For satellite navigation, please use IG9 6BQ 
Time Clinic Medical Aesthetics & Wellness
Physiotherapy & Injury Centre
David Lloyd Club
Roding Lane
Buckhurst Hill
Essex IG9 6BJ
For a no obligation consultation, or for more information aboutPRP Dracula Therapy in London, please email hello@time-clinic.com or call +44 20 3795 9063.
About Essex
Essex is home to around 1.8 million people and lies between London and the North Sea. It is a county in the South East of England with excellent transportation links to the capital and a wonderfully diverse population.
Road and rail links between London and Essex makes this county a popular place to settle for those working in the city but wanting a more rural setting to live.