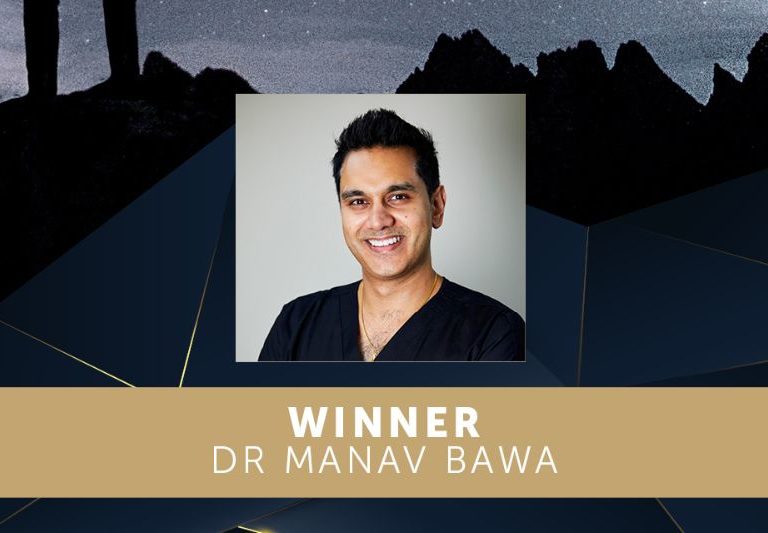 Dr. Manav Bawa has always been ambitious. After a successful career as a GP, he turned his attention to aesthetics and together with his wife, created a successful medical aesthetics and wellness clinic that continues to innovate.
Casting their minds back 5 years, husband and wife team Manav and Yogeeta recall an evening when they were sitting together on the sofa. Manav remembers saying that one day he wanted to win an Aesthetics Award – an honour that is the aspiration of many newcomers to the world of aesthetics. Well this year he's only gone and done it.
In February Dr. Bawa was informed that he was nominated for the Aesthetic's Awards Rising Star Award, and everyone at Time Clinic in Chigwell was excited. The Aesthetics Awards recognise excellence within the industry, and celebrate the achievements of professionals and clinics from the medical aesthetics sector. Dr. Bawa felt very honoured when he found out that he was a finalist, as to be nominated for an Aesthetics Award is like an actor being nominated for an Oscar.
The awards ceremony took place in March and was on the same date as the second day of ACE (Aesthetics Conference and Exhibition) where Dr. Bawa was a guest speaker. His day at ACE was busy, but he was still thrilled to get dressed up and make his way to the aesthetics industry's most prestigious event. Tiredness and fatigue was soon replaced with elation when his name was read out as this year's winner of the Rising Star Award. Time Clinic was quick to make a space for this most sought after accolade, and even today Dr. Bawa is still smiling.
The team at Time Clinic are so proud of Dr. Bawa and continue to support him in providing an excellent service to the people of Essex, London and the South East of England.
The Clinic has gathered an assortment of awards and commendations right from the word go, and with a long and successful future ahead of them, we're sure there will be many more to come.
So, if you're considering aesthetic enhancement and are wondering where the best clinic is. Look no further than the award-winning Time Clinic, home to the award-winning Dr. Manav Bawa.
Back to blog