Profhilo Body is a new and effective treatment focussed on tightening and smoothing skin laxity on the body. Previously known for its effective treatment on the facial area, Profhilo has introduced an injectable treatment that provides tightening to crepey skin in all areas of the body.
If you are someone who is self-conscious of sagging skin on the stomach, inner arms, or skin laxity in any other areas, Profhilo Body is currently the only injectable treatment specifically intended to provide skin tightening in body tissue.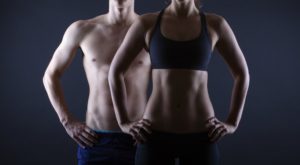 Discover new skin hydration with Profhilo Body at the award-winning Time Clinic. Call +44 20 3795 9063 or email hello@time-clinic.com to find out more.
Profhilo treatment for the body is so effective thanks to its high concentration of high purity hyaluronic acid and unique, patented technology. No more covering up is necessary, Profhilo Body makes it possible to love the way you look without being self-conscious about body skin laxity.
Improve skin elasticity
Hailed as a hero for treating skin laxity on the face, hands, neck and decolletage, Profhilo has become the go-to treatment for the deep hydration of sagging tissue. For many women, body skin laxity is a cause for concern and until now, injectable hyaluronic acid treatment has only ever targeted the face and other smaller areas.
Profhilo Body is designed to encourage collagen and elastin production, both of which are key for fuller, firmer and smoother skin. This innovative treatment and technology is now not only limited to the facial area, the benefits can now be enjoyed throughout the body.
For tighter, more hydrated skin
As we age, skin loses its hydration and the skin's structure becomes weakened through the degradation of collagen and elastin. Profhilo treatment is designed to improve skin laxity through the injection of ultrapure hyaluronic acid deep into the skin tissue. This not only improves skin hydration, but also supercharges the skin into producing its own collagen and elastin once again.
Skin laxity in all areas of the body is a concern for many, however research shows that the majority of the time we focus on treating skin firmness in the facial area alone opposed to the rest of the body. Profhilo is an award-winning adaptable treatment providing optimal results that are clinically proven to aid the rejuvenation of the skin's superficial and deeper layers.
Full benefits of Profhilo Body
Profhilo Body is the only injectable treatment using hyaluronic acid to target skin laxity in the body. It is known to be a safe and effective anti ageing treatment that improves cellular functions. Hyaluronic acid helps to counteract skin laxity by hydrating the skin cells through every layer.
Patients that choose Profhilo for the treatment of body skin can benefit from:
Tighter skin in the abdomen and inner arm area

Improved skin laxity for multiple areas of the body

Increased natural production of collagen and elastin

Improved hydration in the skin

Clinically-proven to help with signs of ageing
This innovative treatment can be carried out as part of an at home skincare routine using the Profhilo body cream to also treat skin laxity.
How many treatments are needed?
Profhilo Body treatment is known to be effective in aiding with the symptoms of ageing. Treatment outcome will depend on the current condition of the skin and the treated area. Many patients have shown increased skin hydration in as little as one treatment while others may require two treatments or more to achieve optimum results.
Time Clinic would be happy to discuss your goals for Profhilo treatments and can help put together a bespoke treatment plan where necessary.
Next steps
Contact Time Clinic to arrange an in-depth consultation or to find out more about how Profhilo Body could work for you. Call +44 20 3795 9063 or email hello@time-clinic.com.
Find us
Time Clinic Medical Aesthetics & Wellness
Physiotherapy & Injury Centre
David Lloyd Club
Roding Lane
Buckhurst Hill
Essex IG9 6BJ