The award-winning Time Clinic is pleased to offer the new and innovative Profhilo Body treatment in Essex. The highly-regarded and effective Profhilo technology and treatment using hyaluronic acid is now available to treat skin laxity in the body and not only the facial area.
Ageing skin can enjoy the benefits of improved skin health and skin quality with the non-surgical Profhilo treatment. As we get older, many of us become self-conscious about sagging skin in all areas of the body and not just the face. Profhilo body is one of few aesthetic treatments that is specifically designed to effectively treat skin laxity in the body using a high concentration of hyaluronic acid.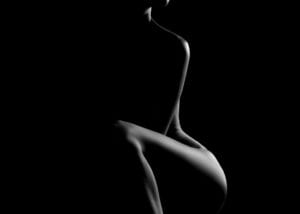 Time Clinic is proud to be able to offer this effective new treatment to our Essex patients at our leading clinic in Buckhurst Hill.
FIND OUT MORE about Profhilo Body with Time Clinic. Call +44 20 3795 9063 or email hello@time-clinic.com to book a no-obligation consultation.
The two main areas of concern for skin laxity as we age are the abdomen and upper arms. With Profhilo Body, crepey skin and fine lines in these areas can be effectively targeted to improve skin texture and the signs of ageing.
Why choose Time Clinic for Profhilo Body in Essex
We provide expert Profhilo treatment to our patients in Essex and across east London. As an award-winning establishment with the highest regard for patient safety, we are approved to provide aesthetic treatments including injectable treatments containing hyaluronic acid, to improve skin laxity and wrinkles.
Our Save Face accreditation means we are regulated and our patients can rest assured that they are in safe hands. We welcome patients to have a thorough consultation with us before undergoing any anti-ageing treatment.
Anti wrinkle injections should be carried out by a qualified and trained professional. Our highly skilled team of medical doctors is equipped with the knowledge to offer the best treatment options and the necessary skill to carry out body and facial aesthetics treatments.
Time Clinic offers the best solutions in anti wrinkle injections and skin care treatments. We can recommend the most suitable treatments for you based on your personal circumstances, to gain optimal results.
Recommended and trusted Profhilo Body treatment Essex
Profhilo Body is a non-surgical treatment providing one of the highest concentrations of hyaluronic acid available in aesthetic medicine to target wrinkles throughout the body. Profhilo treatment has been clinically-proven to provide skin benefits that improve the appearance of wrinkled skin and sagging tissue.
Containing high hyaluronic acid levels, Profhilo works by hydrating the skin deep within the skin's superficial and deeper layers. Over time, the skin's natural hyaluronic acid, collagen and elastin levels increase to leave smoother and firmer looking skin.
Collagen and elastin production are essential to maintain healthy looking, fuller and firmer skin. The ability of Profhilo to provide elastin and collagen stimulation are what makes it such a sought-after treatment.
Improve lines and wrinkles all over the body
Profhilo treatment has become a go-to favourite in facial aesthetics for its ability to improve skin tone and leave a healthy glow to the skin's surface. With the same award-winning technology and formula now supplied as a body treatment, patients in Essex can enjoy the rewards of this innovative treatment in all areas of concern.
The hyaluronic acid contained in Profhilo Body can help to improve skin texture in the abdomen area and upper arms, as well as other areas where skin laxity is an issue. Skin rejuvenation needs not only be limited to facial areas, but instead help with the overall improvement of skin laxity throughout the body.
Fine lines could be improved after the first treatment of Profhilo, however optimal results in most patients are usually seen after the second treatment. Patients will be invited to a face to face consultation where skin condition can be assessed and a more accurate estimation of results can be made.
About Time Clinic
We are a body and facial aesthetics clinic offering the highest grade skin rejuvenation treatments to patients throughout Essex and east London. Whether it's dermal fillers, laser hair removal or chemical peels, our team of skin specialists can advise on the best course of skin care for you.
Time Clinic strives to enhance the skin's beauty in a natural way, using non-surgical skin care solutions.
Book an appointment by calling +44 20 3795 9063 or emailing hello@time-clinic.com. We look forward to hearing from you.
About Essex
Essex is a thriving hive of activity and a place that enjoys a wonderfully diverse population. The county is situated between London and the North Sea, located in the South East of England.
Due to its excellent road and rail links to the capital, Essex is a bustling commuter town and great place for visitors alike. Packed with restaurants, shops and bars, there is plenty to keep the eyes and taste buds entertained.