A non-surgical nose job is available in Chigwell through Time Clinic – a Save Face Registered, doctor-led clinic recognised as the best in the region.
Also known as a liquid rhinoplasty, a non-surgical nose job is a procedure that makes use of high-quality dermal fillers to change the appearance of the nose, making it more flattering.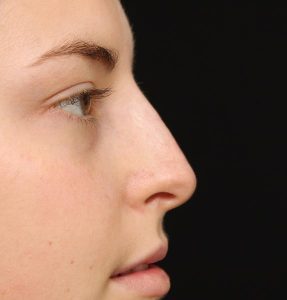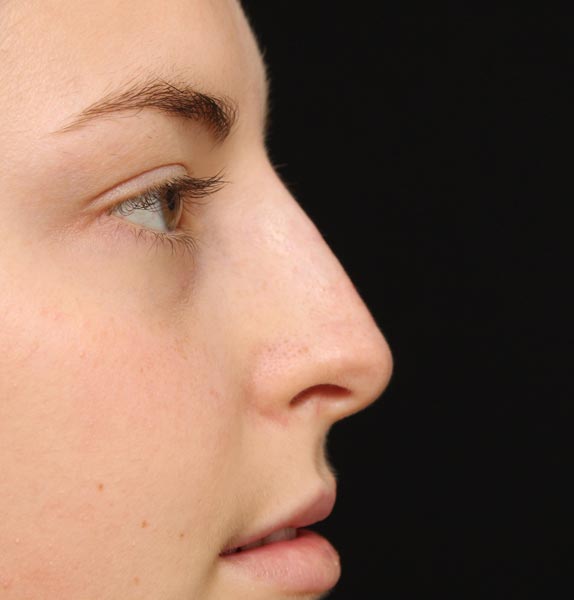 In this page, we will provide all the key information relating to this increasingly popular non-surgical treatment, including the nature of the process, patient suitability and both the nature of results and how long lasting they would be.
We will also talk a little about Time Clinic and why we stand apart from other options for those in or near to Chigwell.
Liquid Rhinoplasty Procedure Chigwell
The liquid rhinoplasty, or non-surgical nose job, or even the '15-minute nose job' is a process whereby high-quality dermal fillers are used to reshape the nose to enhance its appearance as desired.
The process is increasingly popular as a wonderful alternative to invasive, expensive full cosmetic surgery.
The main benefit is obvious. The nose is a central feature of the face and as such will be noticed every time we engage with someone, any issues can therefore be very apparent.
The treatment can address:
Bumps on the nose
Dorsal hump
Crooked nose
Downturned nose or large lose
The process itself, in keeping with other uses for dermal fillers, sees these fillers injected into the nose through tiny injections. The fillers contain hyaluronic acid, this a substance that occurs naturally in the body and helps stimulate elastin and collagen creation.
The result of the fillers is to add volume, this reshaping the nose as required, but also smoothing out any lumps and bumps.
However, the process always begins with a detailed consultation. This is your opportunity to tell us your concerns with your nose, and we can then recommend a best course of action, suggest whether a non surgical nose job is suitable and also outline the results we would be able to achieve.
At Time Clinic, we apply the highest standards of patient care, and this includes to those who arrive uncertain whether any treatment is for them. We will offer open and honest advice and only ever recommend any treatment truly in a person€™s best interest.
The Non-Surgical Nose Job in Chigwell: Key Benefits
This could also be framed as why have this procedure?
The main benefit will be to those who have concerns about the appearance of their nose – clearly somebody who has no worries about their nose would not benefit from treatment so much, nor would they be likely to be reading this page.
The fact that the nose will now have a more flattering appearance is of huge benefit, but the physical change can also impact confidence and self esteem.
We all like to look our best, and concern about any feature, especially on the face can be hugely damaging.
One of the wonderful things about working with non-surgical treatments is seeing the profound impact a quick process can have, the person visibly becoming more confident and projecting the best version of themselves.
This can then impact work, relationships and all aspects of life.
Given the change these procedures can bring, it will come as no surprise to learn that there is a huge shift from full cosmetic procedures towards these quicker options, that still produce superb change.
Non-Surgical Nose Job Results
The results we can produce create the change that is sought – a nose with a better profile, enhanced to fit with your face better, and any blemishes made less noticeable.
However, words alone cannot do the results justice, that is why at consultation we are happy to show examples of patients before and after treatment.
Many are surprised to learn that the results, while not permanent, are long lasting. The high quality fillers we use can produce results that last up to 18 months. This is worth factoring in whenever you see a 'cheap' quote from a clinic with questionable reviews. Often, the low-quality fillers last less than six months.
Results are visible immediately, but may not be fully settled in until swelling has faded, this taking a few days.
Suitability for Nose Job Treatment in Chigwell
Most who have concerns about the appearance of their nose will be suitable, but this would be assessed at consultation.
Broadly speaking, much depends on whether the appearance of your nose is of concern, after all there is not a medical need for a procedure.
For someone who has a lump or bump in their nose but this does not impact confidence at all, or is of no concern then there is clearly no need for treatment. Such a person probably wouldn€™t be reading this page.
However, for those who have concerns about the appearance of their nose this can be a highly suitable option. It is a very affordable option that is administered via quick injections.
Why Consider Time Clinic in Chigwell?
Many clinics offer dermal fillers and non-surgical rhinoplasty, why consider Time Clinic?
We stand apart as a top clinic in Essex – with the reviews and awards to demonstrate this standing.
Please consider our services for the following reasons:
Amazing reputation
Our independent reviews are universally five stars,.
Expert Knowledge
Our clinic is run by Dr Manav Bawa, a leading expert in the field of non-surgical treatments.
Dr. Bawa is a member of the Royal College of Surgeons (MRCS) and the Royal College of General Practitioners (MRCGP). He also holds a postgraduate diploma in Surgical Sciences and a Masters in Surgical Education from Imperial College London and a Postgraduate Diploma in Aesthetic Medicine.
Dr. Bawa is entrusted as a trainer for minor surgery and joint injections courses for the Royal College of GPs and also provides the training for a leading Harley Street clinic.
The level of patient care provided is unsurpassed – this is also seen in the care taken with follow-up appointments.
Whoever you do opt for, please ensure they are doctor-led and have safe guards such as being Save Face accredited. The field of non-surgical aesthetics is under regulated and there is little to stop almost anyone establishing themselves as a practitioner.
However, we would suggest that you do not want just anyone making injections into your face, you want a true expert who has decades of experience in working with facial anatomy.
Award-Winning Chigwell Clinic 
For the entire London region, we were named Best Medical Aesthetic Clinic – we are proud and honoured that it is us who hold this title.  In 202, we were also named Best Bespoke Facial Aesthetics & Wellness Clinic – London
Our level of expertise is unsurpassed in the capital, and yet you do not pay a premium for this. Our rates compare favourably with other clinics. A fair price for a superb treatment.
Our Chigwell Location
Next Steps
To discuss requirements for a consultation, whether in person or via video sharing, please call us on 0203 795 9063 or use our Contact Form.