Discover a way to smooth out lines and wrinkles and add volume to your lips with Juvéderm injections in Essex. 
Time Clinic is your go-to skin clinic in Essex for all your dermal filler and lip filler needs. We understand that you want to achieve natural-looking results. This is why our team of qualified doctors and practitioners use dermal fillers to create subtle enhancements without changing your facial structure.
We only use Juvéderm fillers, as they are the most trusted, high-quality types of dermal filler. This helps ensure that your treatment is safe and effective, providing you with the best possible results. 
If you'd like to ask more questions about dermal filler treatment, you can contact our friendly team on +44 20 3795 9063 or email us at hello@time-clinic.com
About dermal fillers
As part of the ageing process, you will start to see lines and wrinkles form on your face. It also causes your lips and other areas of your face to become thin and more hollow. Dermal fillers can help by plumping and restoring lost volume in your skin. 
Dermal fillers or lip fillers are a gel-like injectable treatment that helps to shape your facial contours and fill lines and wrinkles. The fillers are normally made up of hyaluronic acid. This is a naturally occurring substance in the body, which hydrates your skin and keeps it supple. 
At Time Clinic we only use hyaluronic acid dermal fillers because they provide safe, immediate and longer-lasting results for our patients. This means you will have skin that looks years younger. The addition of hyaluronic acid to your skin will also help it appear smoother and healthier looking. 
Lip fillers in Essex
If you want to have fuller lips then you have probably been searching for a lip augmentation. This refers to the different treatments you can have to achieve fuller lips. This includes lip filler injections. 
Lip fillers are becoming more popular because they instantly plump your lips and help to create a more balanced look on your face. The treatment requires very little downtime unlike surgery, and you can tailor your lip fillers to ensure that your lips still look natural. 
How do lip fillers work?
The consultation
Before you go ahead with having lip injections, you need to have a consultation with a trained lip filler injector. This ensures that you have all the information you need to make the right decision for you. 
At Time Clinic in Essex, we take the time to assess your skin and look at your medical history. This allows us to determine whether you are suitable for lip filler treatment. 
We will also walk you through how the lip filler treatment works and what results you can expect to achieve. From this, we will develop a bespoke treatment plan that will include how much lip filler will be right for you and how to get the most out of your treatment. 
Your lip fillers treatment 
Your treatment procedure time will be around 30 minutes. This means you can fit it in with your normal routine. 
Our patients often ask the question – do lip fillers hurt? Most patients describe it as a comfortable treatment. However, because the lips are sensitive, we do apply a topical anaesthetic numbing cream. This helps to reduce any discomfort you might feel. 
We inject a small amount of dermal filler into different parts of your lips using a fine needle. This helps us to create more volume and structure in your lip area. Your practitioner will massage your lips after treatment. This helps to ensure an even distribution of the lip filler.
Your lip filler results can last anywhere from 6-12 months. At this point, you will need to come back to the clinic to have a top-up treatment. 
Are lip fillers safe?
Lip fillers are a safe and effective treatment for enhancing your lips when they are performed by a trained expert. 
At Time Clinic, you will be in the safe hands of our fully-qualified aestheticians. We understand how to safely inject fillers into the right points of your lips to achieve natural-looking results. 
Where else on the face can you have dermal filler injections?
     

Under eyes including dark circles (tear trough)

     

Marionette lines (between nose and mouth)

     

Nasolabial folds 

     

Non-surgical rhinoplasty (nose job)

     

Forehead lines

     

Cheeks

     

Chin

     

Jawline
Choose Time Clinic as experts in dermal fillers Essex 
If you're looking for a reputable skin clinic in Essex, you have come to the right place. Time Clinic is an award-winning clinic of medical experts who have years of experience in helping patients achieve healthy and radiant skin.
We aim to help you look and feel your best through our range of treatments that we tailor to address your skin concerns. From anti-ageing treatments, Botox and dermal fillers to chemical peels, our experts will guide you towards the most suitable options for your individual needs.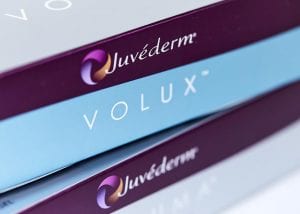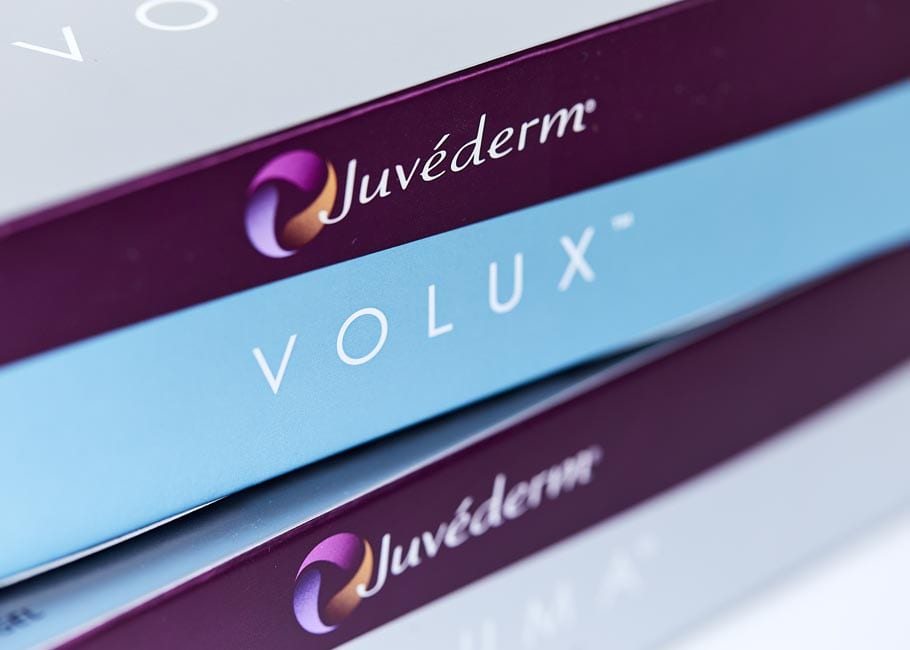 How to find Time Clinic
Conveniently located within the Physiotherapy & Injury Centre at the David Lloyd Club. Time Clinic is easily accessible by car with a spacious car park on site. 
Address
David Lloyds
Roding Lane
Buckhurst Hill
Chigwell
IG7 6BQ
About Essex 
Essex is a county located in the southeast of England. It has a diverse range of historical landmarks including the ruins of Colchester Castle. There is also the village of Dedham, which was made famous by artist John Constable. 
The county is also home to several popular towns. Chelmsford offers a vibrant shopping scene and nightlife. Meanwhile, Southend-on-Sea attracts visitors with its iconic seaside pier.