Dermal lip fillers are available in London at the Time Clinic, a Save Face registered clinic run by the award-winning Doctor Manav Bawa with unmatched independent reviews and a reputation for excellence.
In London, there is high demand for lip fillers and there are many clinics which offer this service. In this page, we will answer common queries asked by those considering lip enhancement and also give details as to why Time Clinic stands apart amongst those offering filler treatment in the capital.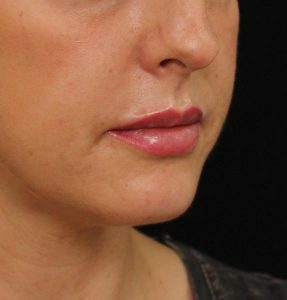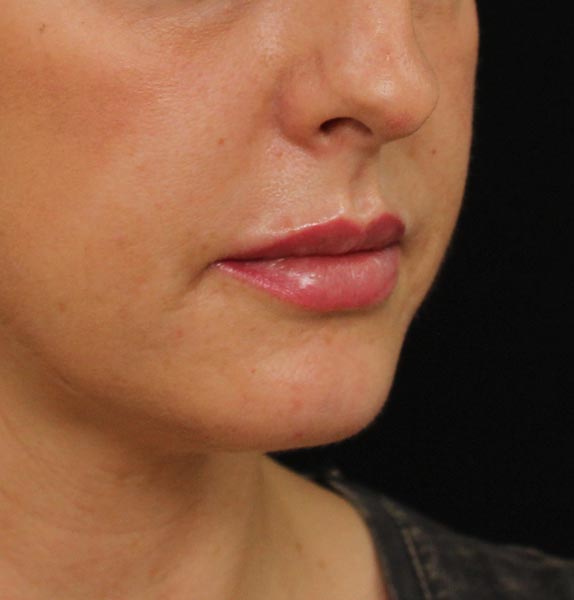 Why Consider Dermal Lip Fillers
Dermal lip fillers are a relatively straightforward, minimally invasive procedure which can have a major impact.
While a lack of volume and definition in our lips might not be a medical concern, a feeling that we are not at our best physically can impact self confidence and self esteem.
And, even if this is not the case, who doesn't like to look their best?
Having a non-surgical lip filler treatment simply gives the client a boost. They leave looking fabulous – still themselves, a natural look rather than the look of work obviously having been done, but more radiant and luminous.
As well as an ability to add volume, having dermal filler administered will address signs of ageing such as lines around the mouth.
Opting for dermal fillers is an affordable way to boost appearance, and one that is minimally invasive, non surgical and comes with no need for recovery or time off work. It is a procedure you can have applied and then go about the rest of your day.
Key Information About Lip Fillers in London
The following is information anyone considering a cosmetic lip filler should consider.
What is the process?
A lip filler treatment sees the practitioner inject dermal filler into the lip area. This filler contains hyaluronic acid, a substance which occurs naturally in the body, and which helps to stimulate collagen and elastin creation.
It is collagen depletion which leads to a lack of volume, and so the fillers counteract this and reinvigorate collagen creation. The signs of ageing are effectively reversed and new volume added.
The procedure itself is straightforward for any experienced clinician. It is carried out either under a  local anaesthetic, and a numbing cream can also be applied. The application of anaesthetic is typically the most uncomfortable part of the process.
Treatments typically take just 30 minutes.
The Results Achievable
The results will of course vary by person – both in terms of the results they are seeking and also what can be achieved as the fillers are injected.
What can be said is that results can make a clear improvement – we believe that the proof of results lies in customer satisfaction, any clinic with overwhelmingly five star reviews for lip filler treatment can be safely said to achieve excellent results.
We aim for results that are natural looking but which also lead to fuller lips, with more volume. The lips should remain in keeping with the rest of the face, but be a feature that look at their best.
The results will be visible post treatment but may take a short amount of time to settle down as any redness or mild swelling fades.
Are Dermal Fillers Safe?
Dermal fillers are considered a wholly safe procedure, they are minimally invasive and the gel injected contains naturally occurring substance such as hyaluronic acid.
However, it is worth noting that not all clinics are equal.
The field of facial aesthetics is under regulated and, remarkably, almost anyone can set themselves up as a practitioner and start injecting.  
It is therefore possible to choose a cut-price option where the fillers might be of dubious quality and the skill of the person injecting questionable.
In this case, you could end up with results that are either exaggerated and do not look natural, or results where no impact is visible. Perhaps of more concern, you would also be allowing an under regulated person to inject into your face.
This is why whoever you choose you should ensure they are Save Face registered, this is your assurance that you are visiting a clinic with skilled, experienced staff and that you are receiving a high quality service.
Are lip fillers expensive?
Having a cosmetic dermal filler injection into the lip is not an expensive procedure – essentially you are paying for the fillers themselves and also the fee of the practitioner.
Because lip fillers are a subtle treatment where the amount of hyaluronic acid injected is carefully controlled, there is not a large amount of filler used.
The practitioner is also not required for long, given procedures are short – though of course there is preparation time.
An obligation free quote would be provided at a consultation, but it is typically a treatment that costs just a couple of hundred pounds – at the time of writing our prices start from £160.
How long do lip fillers last post treatment
A lip filler will typically have an impact for around six months, after which point a top-up would be required to maintain results. Results are not permanent.
However, it is impossible to give an exact time frame as it will vary by client and how their body naturally reacts to the injection and how it impacts collagen creation.
More skilled practitioners are able to achieve results that last longer than average as they are able to inject more accurately into deeper layers of the skin.
Why Consider
 

Time Clinic

You may be certain that you want lip fillers, but why consider Time Clinic, after all we are far from the only provider of fillers in London.

We believe there are compelling reasons, specifically:
We are registered with Save Face – the national register accredited by Professional Standards Agency and recognised by the Government, Department of Health, NHS England and the Care Quality Commission. Dr Manav Bawa is also a local GMC registered GP, to add further reassurance
Results achieved for those seeking lip enhancement are natural looking.

 

The entire area around the mouth looks that bit more youthful and voluminous. For examples, please see the gallery on our

treatments page.
Our clinic is run by Dr Manav Bawa, a true expert in the field of facial aesthetics. Dr Bawa's qualifications include being a member of the Royal College of Surgeons (MRCS) and the Royal College of General Practitioners (MRCGP).
Dr Bawa is a trainer for other healthcare practitioners in Botox and dermal filler
Dr Bawa's credentials also include holding a postgraduate diploma in Surgical Sciences at the University of Edinburgh, a Postgraduate Diploma in Aesthetic Medicine and a Masters in Surgical Education at Imperial College, London. He is also an injectables trainer for a Harley Street clinic and a trainer for the Royal College of GP's for minor surgery and joint injections courses.
Our clinic in Buckhurst Hill, is designed to put the client at ease – those who are undergoing their treatment regularly speak of how unexpectedly relaxing the whole process was.
The video below gives an honest insight into their experience at Time Clinic, please take the time to watch it to get a sense of the experience at the Time Clinic.
We are passionate about providing a quality service that is the match of anything in London and beyond.
Call us on 0203 795 9063 or use our Contact Form.
London Areas Served
Clients visit us from across the capital, including areas such as:
east london, essex, South Woodford (E18), Woodford (IG8), Buckhurst Hill (IG9), Loughton (IG10), Chigwell (IG7), Chingford (E4), Redbridge(IG1), Abridge (RM4), Epping (CM16), Wanstead (E11)