Dermal fillers are a popular treatment with a number of clinics in and around Wanstead, but at Time Clinic we have a reputation for excellence that helps us to stand apart.
Based just a short drive or public transport trip from Wanstead, we are the leading clinic not just locally but for all of London and the south east. We appreciate that this is quite a claim, but it is one we can back with fact.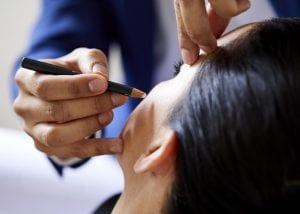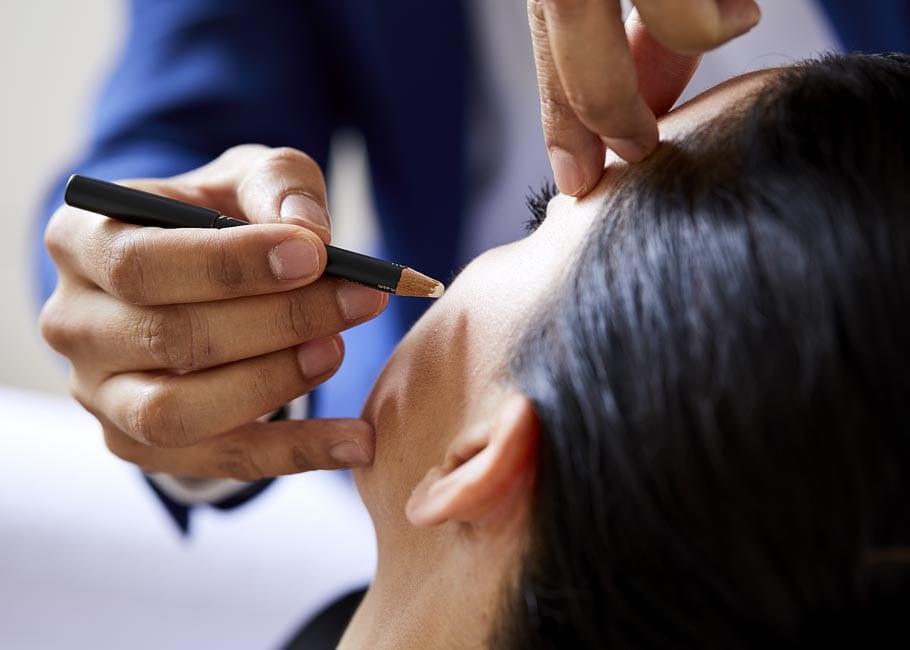 We were the proud recipients of the Best Medical Aesthetic Clinic – London award – this an impartial review that is given to the clinic displaying the best results and adherence to customer care.
Our Clinics are run by Dr Manav Bawa, a GMC registered GP who is entrusted by the Royal College of GPs to act as a trainer for minor surgery and joint injections courses.
The very highest safety and ethical standards are adhered to and we are Save Face registered. Please, whoever you choose for dermal fillers, do ensure they are Save Face registered as this demonstrates that they are a well-run, safe clinic.
The field of non-surgical treatments such as dermal fillers is notably under-regulated and almost anyone can set themselves up as a practitioner. By using a clinic such as ours, run by a doctor trained to the highest standards, you ensure excellent results delivered in a safe environment.
Please take the time to read testimonials, we are rated universally five stars across multiple review sites.
Why People Have Dermal Fillers
Dermal fillers are a hugely popular treatment because they are an effective way to safely address many signs of ageing.
The procedure is minimally invasive, has no recovery period and yet delivers profound results – yet results that also look natural when the fillers are administered with skill.
Results improve the appearance of the patient but they can also boost mental health and self esteem too. We all like to look our best and signs of ageing such as lines and wrinkles can be distressing. Quick procedures to target specific issues can make patients more confident in conversations, at work and in relationships.
The dermal fillers can also address scarring such as acne scars, as well as aesthetic concerns such as a 'weak' jawline.
Specific areas that can be treated by dermal fillers include:
Lines
Wrinkles
Acne scarring
Thin lips
Enhancing the jawline – rectifying 'weak jaw'
Improving the corner of the mouth
There are many other concerns that can be treated by dermal fillers, while other signs of ageing could be treated through Botox injections.
It is worth noting that while both have similarities in that they are used to treat signs of ageing, dermal fillers and Botox are different treatments – it is worth considering clinics close to Wanstead such as ours that offer both treatments. This ensures that the correct procedure can be used to tackle each different sign of ageing or aesthetic concern.
Fillers work by stimulating collagen creation, this through the injection of hyaluronic acid, a substance that occurs naturally in the body.
Botox suppresses nerve signals from reaching muscles in the face, these muscles that contract and cause visible lines.
Each option is the correct procedure for a different range of concerns.
However, no potential patient needs to be an expert on the treatments, instead we would advise as to the best options in a consultation and suggest a best course of action.
Some patients opt to have a number of treatments and so address a number of concerns. This can be known as a non-surgical facelift; the impact and visible benefit of a facelift, but without the surgery, lengthy recovery period or cost.
The Process of Having Dermal Fillers
If you entrust us to perform dermal fillers, the process would begin with a detailed consultation.
We apply the high standards you would expect of any medical procedure to dermal fillers and the consultation is an opportunity to ensure that they are capable of producing the results the patient craves.
The consultation would also be a chance to ensure dermal fillers are the best option, or if they might be better used in combination with another treatment.
If dermal fillers are ultimately booked in then the process itself is simple and quick to administer.
The fillers are injected into the appropriate area using a small needle, the fillers containing the naturally occurring hyaluronic acid to help stimulate collagen creation.
The skill of the practitioner is key in ensuring just the amount of filler is used and in the optimal location. This avoids either fillers that have no visible impact or, perhaps worse still, the clear look of 'work having been done'.
The treatment itself can be relaxing, it is 'me time' rather than a stressful few minutes.
We take great price in ensuring all patients are relaxed and take every step to reduce nerves – we know that especially for people undergoing their first treatment there can be natural apprehension.
Please take the time to watch the video below which shows the honest impression of a patient.
Why Consider Time Clinic?
We are not the only clinic to provide dermal fillers for those in Wanstead. Why consider us?
Dermal Fillers Wanstead – About Time Clinic
We work to the highest of standards. We hold detailed consultations and outline the results achievable. We are fully open about when fillers would not be suitable and only recommend any treatment if it is truly in your best interest,
We are Save Face accredited – please ensure any clinic you choose in or around Wanstead has this status as it is the register accredited by Professional Standards Agency and recognised by the Government, Department of Health, NHS England and the Care Quality Commission.This is your guarantee of quality.
We are award-winning. We were proud winners of the best Medical Aesthetic Clinic – London award.

In 2021, we have also been named 2021's Best Bespoke Facial Aesthetics & wellness Clinic- London.
Time Clinic is run by a true expert in Dr Bawa who holds a postgraduate diploma in Surgical Sciences at the

 

University of Edinburgh and a Masters in Surgical Education at Imperial College, London.His expertise has also seen him selected as an injectables trainer for a Harley Street clinic and he is a trainer for the Royal College of GP's for minor surgery and joint injections courses.
The injectables used at Time Clinic are of the highest quality and are proven to deliver excellent results in a safe manner.If any clinic is far cheaper than approved local clinics it is likely they are using suboptimal products.
Results we achieve make a profound difference but are also natural looking.Our patients are delighted that they look like themselves, but at their best, rather than having the very clear look of work having been done.
Time Clinic is fully open on prices. We will always provide an obligation free quote at consultation, you are free to then ponder this at your leisure. Please note that anyone offering prices which seem to undercut all other clinics is likely to be using substandard, cheap fillers where there is no certainty as to the results achieved.

 
Please get in touch for an initial consultation or to discuss your requirements from dermal fillers.
Call us on 0203 795 9063 or use our Contact Form.
About Wanstead
Wanstead is a district with a population of 11,500 as of the 2011 census, it is part of the London Borough of Redbridge.
Wanstead has some historical significance, it is the site of a Roman Villa, while Wanstead Manor was a Saxon and Norman Manor.
The name Wanstead is thought to derive from Wenstede, the first recorded name for the area, this made in 1065 – however the full meaning of this name is not known, although the first part is believed to refer to wagon, or wheel.
If we jump forward to more recent times, Wanstead has had many notable residents, including the poet Thomas Hood, William Penn – the Quaker who would found Pennsylvania and the sculptor Joseph Wilton.