Dermal fillers are available for patients in Epping at the wonderful Time Clinic – proud winners of the Best Aesthetic Clinic – London award.
Based just a short public transport journey away from Epping, we are the leading provider of dermal, fillers in the region.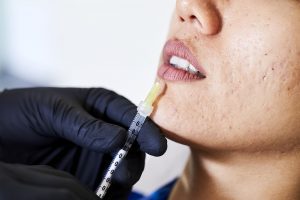 This claim is not an idle boast, it is backed up by the fact we have been named the best clinic and also through our level of patient care and then quality demonstrated in impartial, verified reviews.
Time Clinic is run by Dr Manav Bawa, a GMC registered doctor and an expert in facial aesthetics who is entrusted to act as a trainer by the Royal College of GPs.
Our clinic is Save Face registered, this the body that assures quality in an otherwise under-regulated field. Please ensure that whichever clinic you opt for when undergoing dermal fillers has this level of accreditation. Almost anyone can set themselves up as a practitioners, Save Face registration shows they truly have the skills and experience and patient care required.
To get more of a sense for Time Clinic, please take the time to read testimonials, of which there are many hundreds from patients past and present. We are rated universally five stars across multiple review sites.
Why Opt for Dermal Fillers?
Dermal fillers are hugely popular as they are a safe and convenient way to address many signs of ageing.
The process is minimally invasive, non surgical and produces profound results that last for many months. Results produced by skilled practitioners have a profound impact and yet do not have the obvious look of 'work having been done'.
At Time Clinic, we use dermal fillers to make someone look the best version of themselves – younger, more energised, glowing, but still themselves.
The impact can also boost mental health and self esteem too. We all like to look our best and ageing can be a cause for concern and impact confidence. An easy treatment that makes someone appear that bit more vibrant and youthful can therefore boost much more than just the physical appearance.
As well as being used to treat signs of ageing, dermal fillers can also reduce the impact of scarring, for instance acne scarring, add volume to lips and cheeks and also address a 'weak' jawline.
Specific areas that can be treated by dermal fillers include:
Lines

Wrinkles

Acne scarring

Thin lips

Enhancing the jawline – rectifying 'weak jaw'

Improving the corner of the mouth
Dermal Fillers vs Botulinum Toxin
Dermal fillers and Botulinum Toxin (Botox) are both commonly used to reduce the signs of ageing and they are both non-surgical treatments administered by injection.
However, they are also quite different.
Dermal fillers work by stimulating collagen creation, this helping to rectify a common issue as we age, the reduction in collagen and elastin. The fillers contain hyaluronic acid, this a substance that occurs naturally in the body, and this encourages this creation of collagen in deep layers of the skin.
Over time, this then serves to smooth out the lines and wrinkles, turning back time as a more youthful appearance is returned.
Botulinum Toxin however is a suppressant that stops nerves signals from reaching facial muscles, it is this muscle contraction that becomes more profound as we age and creates lines around the eyes, mouth and more.
Fillers typically treat the lines and wrinkles that are always visible, whereas Botulinum Toxin is for those that are created dynamically, i.e. as we change expression or move our face.
However, as a patient, you do not need to be an expert in the subtle differences or know which one is suitable for your needs.
Instead, all that is required is a consultation at which you can discuss the areas you seek treatment for and we can suggest a plan of best action.
Often, patient will have a range of treatments such as fillers, Botulinum Toxin, facial peels and skin tightening, this all creating what is known as a non-surgical facelift.
A non-surgical facelift can produce the benefit of a full facelift, but without the major surgery, hefty price tag or lengthy period of recovery that an operation would inevitably require.
The Dermal Filler Process
The process always begins with a detailed consultation – this the opportunity to ensure that fillers are the best option and are suitable for producing the results desired by the prospective patient.
If dermal fillers are ultimately booked in, the process is simple and quick to administer.
The fillers are injected using a very fine needle, this a pain-free process. The skill of the practitioner lies in ensuring just the right amount of filler is used and also that this is injected into just the right location.
Done with skill, this produces the change a patient seeks, done by someone less experienced and the results can either be virtually impossible to see or, worse still, be exaggerated and create the clear look of 'work having been done'.
The treatment itself can be relaxing and many patients see it as some 'me time' in an otherwise busy schedule.
We take great price in ensuring all patients are relaxed and take every step to reduce nerves – we know that especially for people undergoing their first treatment there can be natural apprehension.
Please take the time to watch the video below which shows the honest impression of a patients.
Benefits of Opting for Time Clinic
We are Save Face accredited – please ensure this accreditation is held by any clinic you consider as it is the register accredited by Professional Standards Agency and recognised by the Government, Department of Health, NHS England and the Care Quality Commission.




We are proud winners of the

best Medical Aesthetic Clinic – London award

. In 2021, we have also been named 2021's Best Bespoke Facial Aesthetics & wellness Clinic- London.

In Dr Manav Bawa, Time Clinic has a true expert in facial aesthetics. Dr Bawa holds a postgraduate diploma in Surgical Sciences at the University of Edinburgh and a Masters in Surgical Education at Imperial College, London.





His expertise has also seen him selected as an injectables trainer for a Harley Street clinic and he is a trainer for the Royal College of GP's for minor surgery and joint injections courses.

We use only the very highest quality of dermal filler. It is worth noting that any clinic that is greatly cheaper that other established clinics then it may be that suboptimal fillers are being used, these likely to lead to inconsistent results. At best.

Results we achieve make a profound difference but are also natural looking – we help patients to look like the best version of themselves, but still themselves..

Time Clinic is fully open on prices. We will always provide an obligation-free quote at consultation, you are free to then ponder this at your leisure. Please note that anyone offering prices which seem to undercut all other clinics is likely to be using substandard, cheap fillers where there is no certainty as to the results achieved.
Please get in touch for an initial consultation or to discuss your requirements for dermal fillers.
Call us on 0203 795 9063 or use our Contact Form.
About Epping
Epping is a market town in the Epping Forest district of Essex. As of the 2011 census, it has a population of slightly over 11,000.
The town of Epping has a lengthy history, it was mentioned in the Domesday Book of 1086, although the modern settlement of Epping was established significantly later.
Nevertheless, it is a town with many Grade 1 and 2 listed buildings, these include Beulah Lodge and many old cottages on the High Street.
Epping is famous for both the Epping Sausage and also Epping Butter.
Famous residents past and present include Nick Berry, Sir Winston Churchill, Glenn Hoddle and Griff Rhys Jones.