There are several clinics offering dermal fillers in Chingford – please take a few minutes to see why Time Clinic stands apart, offering a level of service that is unsurpassed.
Based in Buckhurst Hill a short drive or public transport journey from Chingford, Time Clinic is the learning clinic not just locally, but also for all of London. This may sound quite a claim, but it is backed by fact.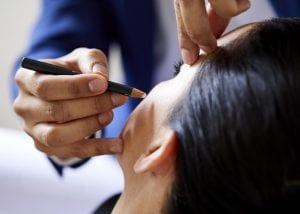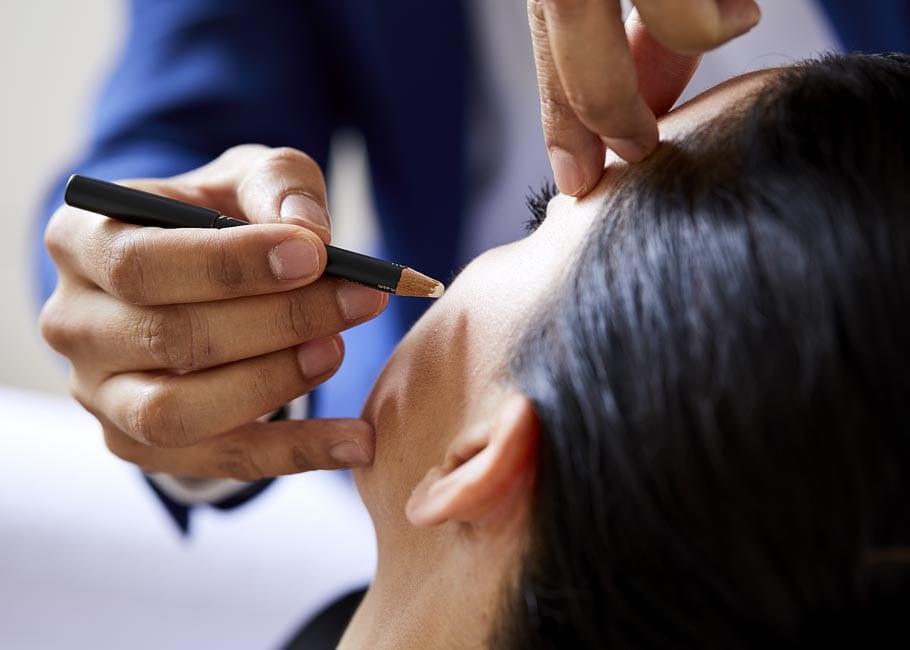 We were proud recipients of the Best Medical Aesthetic Clinic – London award and we are run by Dr. Manav Bawa, a GMC registered GP who is entrusted by the Royal College of GPs act as a trainer for minor surgery and joint injections courses.
Time Clinic is also Save Face registered.
In a generally under-regulated field, we provide the highest of standards and this is shown through our verified, independent reviews – universally five stars across multiple review sites.
Benefits of Facial Fillers
Dermal fillers are so popular because they can address the signs of ageing in a way that is minimally invasive and yet produces profound results.
When administered with skill, they can leave a person looking years younger yet with results that appear natural. The benefits can extend beyond the purely aesthetic into self-esteem and confidence too – when we look at our best we feel more confident.
This can positively impact relationships and even work.
The facial fillers address static lines and also blemishes such as acne scarring. 
They can treat:
Lines
Wrinkles
Acne scarring
Thin lips
Enhance the jawline – rectifying 'weak jaw'
Improve the corner of the mouth
And many more treatments besides
It is worth noting that the treatment is different to Botox, which works to tackle lines that occur dynamically – as we change facial expression, for instance forehead lines.
Botox targets the nerves that lead to muscle contraction.
However, there is no need to be an expert in the different forms of treatment. We pride ourselves in offering detailed consultations, recommending the treatments that will deliver the results you are looking for.
The Dermal Filler Process
The process for dermal fillers actually begins with that detailed consultation. 
This is the opportunity for you to discuss the areas that concern you and the results you are seeking. We can then recommend the best course of action.
Often this will be a singular course of dermal fillers, but in some cases it might be that multiple signs of ageing can be targeted through a range of treatments.
We can provide what is known as a non-surgical facelift – this using non-invasive and minimally invasive treatments to create a result that has the impact of a full facelift, yet with none off the cost, invasive surgery or lengthy recovery period.
Dermal fillers themselves are a quick treatment to administer. 
Using Hyaluronic Acid, a substance that occurs naturally in the body dermal fillers are safe, they are also an affordable option that produces almost instantaneous results.
The treatment itself can be relaxing, it is a short period during which you can relax as the fillers are injected. 
We take pride in ensuring all patients are made to feel as welcomed and relaxed as possible. We do though appreciate that there can be a degree of apprehension, especially if this is your first time considering dermal fillers.
At Time Clinic, we pride ourselves on ensuring all patients are made to feel as calm and relaxed as possible, we appreciate that for many, perhaps especially when opting for a first treatment, there can be a degree of uncertainty.
Please take the time to watch the video below which shows the honest impression of a patient.
Why Consider Time Clinic?
We are not the only clinic to provide dermal fillers for those in Chingford. Why consider us?
Dermal Fillers Buckhurst Hill – About Time Clinic
We apply the high standards you would associate with cosmetic surgery to dermal fillers. We hold detailed consultations and outline the results achievable. We are fully open about when fillers would not be suitable, for instance for those who are pregnant or undergoing IVF Treatment.,You can expect the highest standards of medical ethics.
We are Save Face accredited – this is the register accredited by Professional Standards Agency and recognised by the Government, Department of Health, NHS England and the Care Quality Commission.Whoever you choose, please ensure they are Save Face registered, this is your assurance that high standards are adhered to. The field of facial aesthetics is under regulated and almost anyone can set themselves up as a practitioner.
We are award winning. We were proud winners of the best Medical Aesthetic Clinic – London award.
Time Clinic is run by a true expert. Dr Bawa holds a postgraduate diploma in Surgical Sciences at the

 

University of Edinburgh and a Masters in Surgical Education at Imperial College, London.His expertise has also seen him selected as an injectables trainer for a Harley Street clinic and he is a trainer for the Royal College of GP's for minor surgery and joint injections courses.
We only use top quality injectables, those that are proven to deliver superb results in a safe manner. This also ensures results are longer lasting
The results we achieve are beneficial but also natural looking. Only through entrusting a true expert can you be certain that the results achieved will be in line with your expectations. Otherwise, the results can be virtually invisible or, worse still, hugely over the top creating a clear look of work having been done.
Time Clinic is fully open on prices. We will always provide an obligation free quote at consultation, you are free to then ponder this at your leisure. Please note that anyone offering prices which seem to undercut all other clinics is likely to be using substandard, cheap fillers where there is no certainty as to the results achieved.

 
Please get in touch for an initial consultation or to discuss your requirements from dermal fillers.
Call us on 0203 795 9063 or use our Contact Form.
About Chingford
Chingford's name is believed to derive from the term 'King's River' – and the area was first referenced in the Domesday Book of 1086.
Chingford has a number of notable landmarks, these including Queen Elizabeth's Hunting Lodge, All Saints' Church and the Pole Hill Obelisk.
However, it is perhaps the remarkable list of residents and those born in Chingford that is most worthy of record.
For an area with a relatively small population, a staggering range of important people are associated with Chingford. These include.
Sir Winston Churchill
Harry Kane
David Beckham
Michael Nyman
Alan Davies
Iain Duncan Smith
Teddy Sheringham
Leslie Phillips
and, perhaps less a cause for celebration, the Kray Twins.