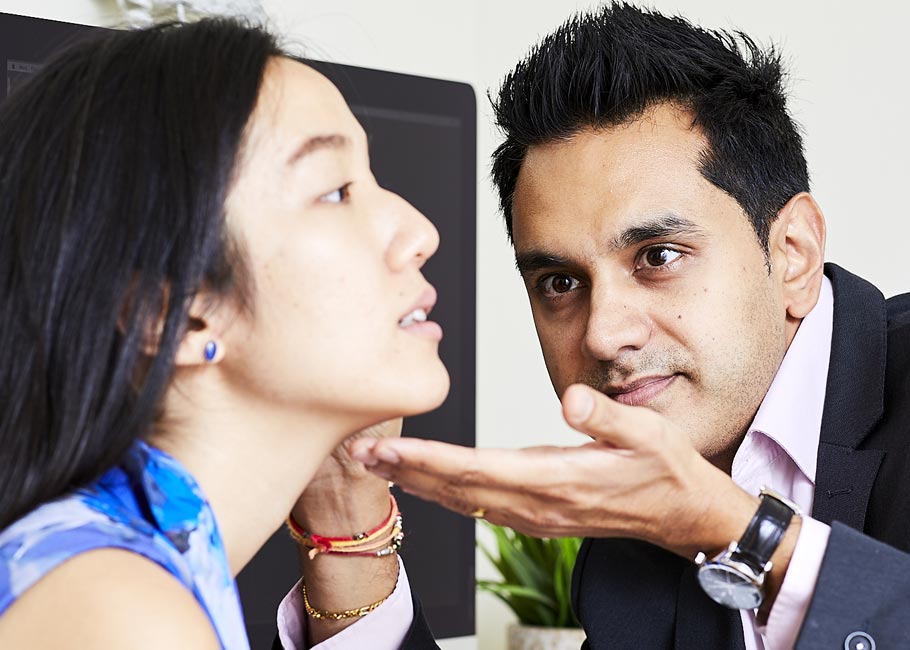 Pigmentation is a condition where the skin develops discoloured or uneven patches. There are two types of pigmentation: hyperpigmentation – when the discoloured patches appear darker than the skin, and hypopigmentation – when the patches appear lighter than the skin.

Hyperpigmentation most commonly appears on the face, chest, shoulders, neck and hands, and is a result of excess production of melanin. Sun exposure, hormonal changes, injury or trauma are the main causes of hyperpigmentation, presenting itself in the form of freckles or sun spots. Hyperpigmentation is often harmless and can affect anybody at any age, although people in their 30's or 40's are most commonly seen to be seeking treatment.
Hypopigmentation can present itself in spots, or may even cover larger areas anywhere on the body. The disruption of melanin production in this case may be caused by a genetic condition, as a result of extreme environmental conditions or due to an injury such as burns. It may be advisable to investigate the underlying cause of hypopigmentation before seeking treatment. 
People who are affected by pigmentation in either form often feel its appearance is embarrassing and impacts on their self-confidence. At Time Clinic, a bespoke treatment plan will be devised according to the patient's individual skin types, symptoms and causes of the condition.
Treatment such as face and body peels and / or medical grade skincare will assist in the reduction to the appearance of pigmentation and produce a more even skin tone.
On going treatment and review plans may also be necessary for this condition and Time Clinic will be able to discuss this with you.
Book a Consultation
Treatments
Related treatments