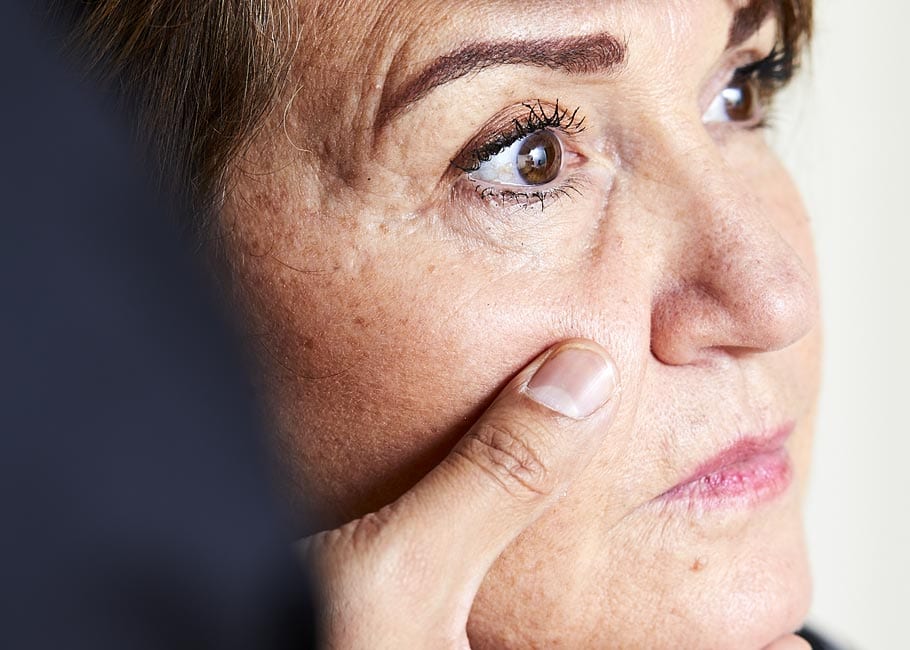 Age spots or 'sun spots' are dark patches that appear on the skin. A common form of hyperpigmentation, they are usually relatively small and flat and are brown or black in colour. Suggestive of their name, age spots typically affect people over the age of 40.  
Melanin is the natural pigment that gives the skin its colour and an increase in its production is usually the main cause of this condition. Melanin also acts as a protector from the sun's harmful UV rays. The UV rays tan the skin, so sun exposure subsequently triggers the production of melanin. Excessive sun exposure results in an increase to the amount of melanin that is produced, which is why they are most commonly caused by over-exposure to the sun and often appear where the body is mostly exposed: face, neck, shoulders, arms and hands. 
Although age spots (or pigment spots) are often harmless, their appearance can impact on the affected person's self-confidence as they may feel embarrassed. At Time Clinic there are a range of treatments available to eradicate this condition, including: Medical Grade Facials, Skincare and Peels.
Book a Consultation
Treatments
Related Treatments