Turn back the clock and bring back a youthful and more defined look to your face with cheek fillers in Essex.
When ageing causes your cheeks to lose volume and become saggy, you can start to look older than your years. The good news is that you do not need surgery to help you bring back structure to your cheeks. 
Dermal fillers can help enhance your face by adding volume to and around your cheek area. Whether you would like fuller cheeks or firmer and more contoured cheeks, dermal fillers can help you achieve the look you want. 
Place your trust in the experts at Time Clinic in Essex. We are a team of qualified aesthetic professionals who have years of experience providing dermal filler treatment. We aim to give you great, natural-looking results that you will love.
Got a question about cheek fillers? Contact our friendly team directly on +44 20 3795 9063 or email us at hello@time-clinic.com
What are cheek fillers?
Dermal fillers or cheek fillers are a popular non-surgical treatment that can help you achieve the look of a more defined cheekbone structure. They do this by adding volume to the area above and around your cheeks.
Cheek filler treatment does more than make your cheeks look plumper. Dermal filler injections can help smooth away lines and facial wrinkles. This gives you a fresher and more youthful-looking appearance. 
At Time Clinic, we use hyaluronic acid dermal fillers. They are a soft injectable gel that helps to restore levels of hyaluronic acid in your skin. By doing this, your skin will be more hydrated and healthier looking. 
How does hyaluronic acid help our skin?
As we go through the ageing process, our skin starts to show signs of wear and tear. In the cheeks, you may start to notice drooping or sagging skin, and cheeks that look more hollow or flattened. 
Why does this happen? It is because we start to lose fat below the skin in our cheeks and other areas of our face. We also lose collagen and hyaluronic acid. Both of these components help to keep our skin stronger, more flexible and younger looking.
Hyaluronic acid is a naturally occurring sugar in our skin. It's part of what keeps our skin moisturised, supple and looking healthy. Cheek fillers work by helping to restore hyaluronic acid in your face, giving your cheeks more shape and volume.
How do dermal filler treatments work in Essex?
Your dermal filler treatment will start with a consultation with one of our trained practitioners. This is where they can get to know more about your skin concerns and what you are hoping to achieve by having cheek fillers. 
Using this information, our practitioners will create a tailored treatment plan that will give you the best results. We will talk you through the treatment and what aftercare you will need. You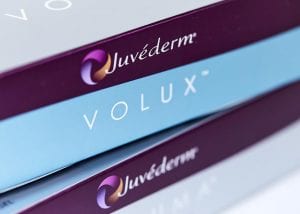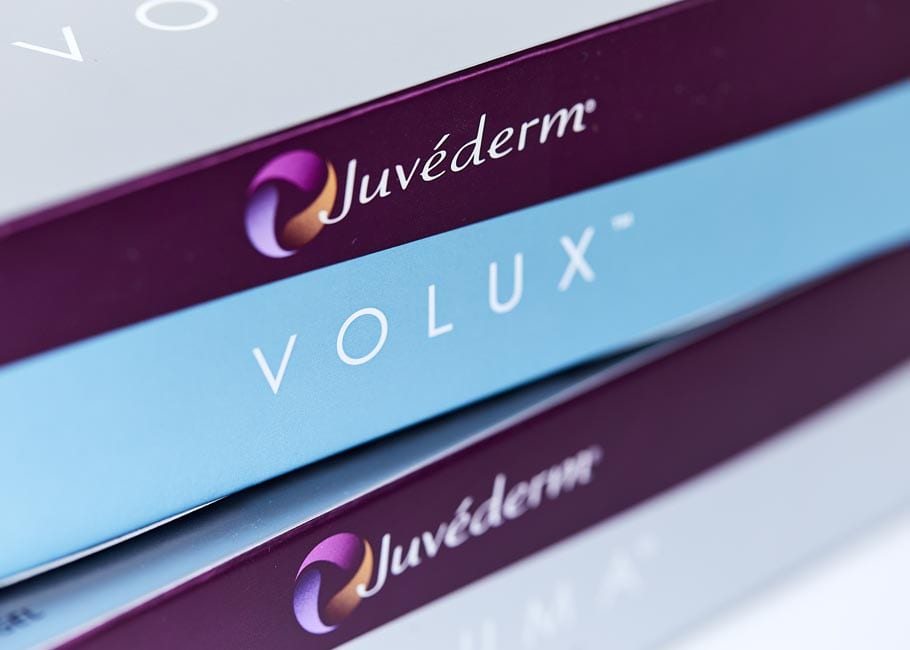 should also use your consultation to ask any questions you have about cheek fillers.
Before starting your treatment, we will apply a local anaesthetic numbing cream to your cheeks to make your experience more comfortable. Dermal filler injections deposit filler beneath the skin in different areas on your cheeks, depending on the look you are going for. 
Your cheek filler treatment should last between 30-60 mins. You will be able to see your results instantly although it can take a few weeks for the filler to settle and your final results to show. 
Following your treatment, you can return to work as normal as there is no downtime. You may experience some slight swelling and redness for up to 48 hours. This is normal and will go down after this period. 
Why not book an initial consultation with one of our practitioners to learn more about dermal fillers?
What are the benefits of cheek fillers Essex?
At Time Clinic, we can tailor your cheek filler treatment to provide you with the results you are looking for. You may decide to have fillers in your cheeks for the following reasons:
      To add definition or enhance your cheekbones

      To plump and add volume to sunken cheeks

      To help reduce fine lines and wrinkles

      To help lift and project your cheeks

      To bring a youthful glow to your face
How long will the results of my dermal fillers Essex treatment last?
The results from your cheek filler treatment should last for up to 12 months. At this point, we do advise that patients come in from top-up treatments to help maintain their results.
The exact length of time you will see results will vary for each individual. Your metabolism, diet and other lifestyle factors can influence how long your fillers will last. At Time Clinic, we only use high-quality dermal fillers so that you get natural-looking results.  
Where else can I have dermal fillers on my face?
At Time Clinic in Essex, we don't just offer cheek augmentation treatment, we also use dermal fillers to treat the following:
Nose to mouth lines (nasolabial folds)

Tear trough fillers (under eye dark circles)

Lip fillers

Deep lines above and below the lips (marionette lines)

Jawline fillers to plump and add definition
Are dermal fillers safe?
In short, the answer is yes. We use hyaluronic acid dermal fillers, a natural substance which is broken down by the body over time. 
Your well-being is our top priority. This is why we walk you through the treatment and any potential risks before you decide to go ahead. We want you to have all the information upfront so that you can make the right decision for you.
Your cheek filler treatment will be provided by a doctor or trained practitioner. This ensures that the filler is injected safely and at the right points in your face.
How much do dermal fillers cost?
Dermal fillers are one of our most popular facial treatments at Time clinic. We tailor our cheek filler treatments to ensure that you get the results you are looking for.
The cost of your fillers will be discussed at your consultation. This is where one of our practitioners can advise you on how much dermal filler you will need to achieve a more 
youthful look.
Why Choose Time Clinic for Essex dermal fillers treatment
If you're looking for experts in facial aesthetic treatments, look no further than Time Clinic in Essex. Our doctors and practitioners have experience in providing dermal fillers safely and effectively. This helps you to have a great treatment experience and leave with results that not only make you look good, but feel good too.
We always take good care of our patients. This is why we have a Save Face accreditation, which showcases our commitment to providing high-quality treatments to our patients and ensuring that you are cared for through every step of your journey with us.
Talk to a member of our friendly team by calling us directly on +44 20 3795 9063
Where to find us in Essex
You can reach Time Clinic easily by road or rail, most conveniently via the Central Line on the London Underground. The journey will take around 45 minutes.
We have plenty of parking spaces on site. The clinic is located within the David Lloyd facility in Buckhurst Hill, Chigwell. 
Address
Time Clinic
David Lloyds
Roding Lane
Buckhurst Hill
Chigwell
IG7 6BQ
About Essex
Over 1.5 million people call Essex home. It is a bustling county set in the South East of England known for its 350 miles of coastline and areas of beautiful countryside. It is a popular county for commuters from London. Essex has great travel networks into the capital, with an average travel time by road or rail taking around 45 minutes.
Essex is alive with activity. The county is famous for its independent restaurants and bars, which attract locals and tourists alike. Do you love to shop? Essex has busy high streets and lots of boutique shops that will feed your need for retail therapy.