Proud recipients of the Best Medical Aesthetic Clinic – London award, Time Clinic are the leading local option for anyone considering Botox in Wanstead.
Botox – botulinum toxin – is used as an injectable and it is a procedure that can have a profound impact, addressing multiple signs of ageing.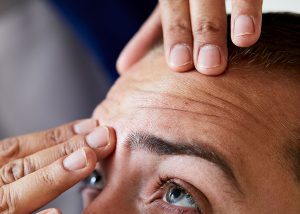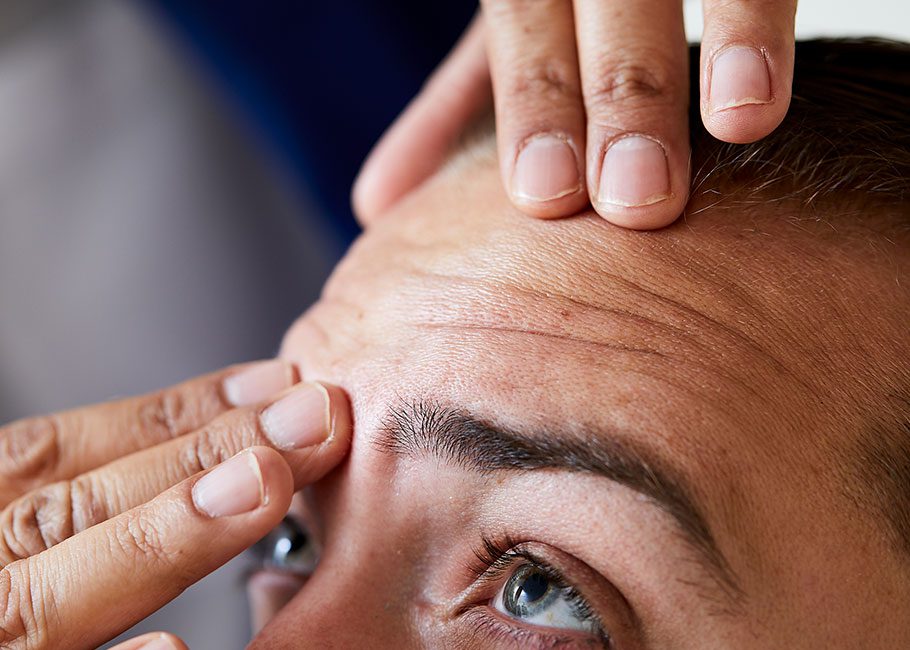 The treatment is pain free, quick to administer and highly targeted. When applied skilfully, it can help wipe years off someone's appearance, making those lines and wrinkles disappear. All this can be without that obvious look of 'work having been done' – the patient looking more youthful and energised, yet still themselves.
By entrusting Time Clinic, you are also in the safest of hands. Incredibly, the field of facial aesthetics is under-regulated and almost anyone can set themselves up to inject dermal fillers and botulinum toxin. Time Clinic is Save Face registered – please ensure whoever you consider has this level of certification.
We are also run by GMC registered GP Dr Manav Bawa, not just an expert in the injections of botulinum toxin, but someone entrusted to train others in these procedures.
The Time Clinic has universally five-star reviews and Dr. Bawa is entrusted by the Royal College of GPs to instruct in minor surgery.
Botulinum toxin Explained
Botulinum toxin is hugely popular, people swear by it as an anti-ageing treatment but what exactly is it?
The full name is botulinum toxin and it a non-surgical injectable. It is often listed alongside dermal fillers, but actually the two are quite different even if they do both address signs of ageing.
Whereas a filler, as the name implies, fills in wrinkles and lines (this by injecting hyaluronic acid to stimulate collagen creation) botulinum toxin is a suppressant that stops the nerve signals that lead to muscle contraction. It is this muscle contraction that can create lines around the eyes, forehead and elsewhere on the face.
A good way to think of the differences is that whereas fillers could treat lines and marks that are always apparent, botulinum toxin is for those wrinkles, creases and lines that are caused dynamically, as the face moves.
The  key to the process is targeting just the right area and also applying the optimum amount of the toxin – too little and there will be no visible impact, too much and there will be that clear look of 'work having been done'.
There are still more treatments for signs of ageing such as facial peels and skin tightening, but the prospective patient does not need to be an expert in all these. They simply need to have a desire to address some aspects of their appearance.
Uses for botulinum toxin
botulinum toxin is so in demand because it can address multiple signs of ageing.
Botulinum Toxin is a suitable treatment for:
Frown lines
Forehead lines
Lip lines
Crows feet (wrinkles around the eyes)
Slimming the jawline

 

Lifting heavy eyebrows and sagging eyelids
Downturned mouth (sad look)
Dimpling chin
Less commonly, it can also be used for treating excessive sweating and also in the treatment of chronic headaches. 
Of course, anyone who suffers regular, severe headaches should first seek medical advice.
Getting The Right Treatment in Wanstead
At Time Clinic, we apply the highest of standards to everything we do and this includes the consultation stage. 
The patient does not need to be an expert in the many treatments or know which one would be most suitable. That is our job.
The consultation is an opportunity for you to talk and us to listen. Tell us the signs of ageing that concern you, the results you are keen to see. We can then work with you to suggest a plan of best action, whether this is just botulinum toxin, another treatment or a combination of treatments.
Often, treatments can be combined to have a truly stunning overall impact, creating what is known as a no surgical facelift – this gives all the impact and benefit of a surgical facelift yet without the cost, surgery or lengthy period of recovery.
Our consultations are pressure-free. As our reviews demonstrate, we are not interested in pushing people into procedures that are not in their best interests.
We pride ourselves in doing what is truly best for each and every patient.
Stunning Results with Botulinum Toxin
The success or otherwise of a botulinum toxin treatment lies in the results – does the treatment have the impact the patient desired?
We believe that our reviews and reputation demonstrate our quality – it is easy to speak of stunning results, harder to have the reviews to back this up – and genuine, impartial reviews rather than cherrypicked testimonials.
All our reviews are as glowing as the complexion we help create. The quality of Dr Bawa is also shown by the fact that he is entrusted to train and teach others in botulinum toxin injections.
Why Consider Time Clinic for botulinum toxin?
A Five-Star Reputation
Our reviews are universally five stars, every testimonial is a clear indication as to our levels of patient care.
We are fully approved
We are Save Face registered, and Dr Manav Bawa is also a local GMC registered GP. We also use only the highest quality of injectables.
If a clinic is significantly cheaper, you have to ask yourself whether they have either the qualifications or injectables you would want to consider. Don't allow just anyone to inject into delicate areas of your face.
Award winning
Time Clinic were proud recipients of the Best Medical Aesthetic Clinic – London award. Not only will you not find greater expertise around Wanstead, you won't find it in London or beyond.
Treatments By An Expert
Our award winning Buckhurst Hill clinic is run by Dr. Manav Bawa, a leading expert in facial aesthetics in the UK. 
Dr. Bawa is a member of the Royal College of Surgeons (MRCS) and the Royal College of General Practitioners (MRCGP), and holds a postgraduate diploma in Surgical Sciences and a Masters in Surgical Education from Imperial College London.
Dr Bawa also has a Postgraduate Diploma in Aesthetic Medicine. Further indicating his expertise, Dr. Bawa is a trainer for minor surgery and joint injections courses for the Royal College of GPs and also provides the training for a leading Harley Street clinic.
Botulinum toxin that is Affordable
We are always open with prices and would provide a detailed quote at consultation.
The cost will vary by precise nature of the treatment but botulinum toxin can cost under £200 for a treatment at Time Clinic at the time of writing. 
Next Steps
Located in Buckhurst Hill with easy access from Wanstead, our full location is:
Time Clinic
David Lloyds
Roding Lane
Buckhurst Hill
Chigwell
IG7 6BQ
To discuss requirements for a consultation, whether in person or via video sharing, please call us on 0203 795 9063 or use our Contact Form.
About Wanstead
Wanstead is a district with a population of 11,500 as of the 2011 census, it is part of the London Borough of Redbridge.
Wanstead has some historical significance, it is the site of a Roman Villa, while Wanstead Manor was a Saxon and Norman Manor.
The name Wanstead is thought to derive from Wenstede, the first recorded name for the area, this made in 1065 – however the full meaning of this name is not known, although the first part is believed to refer to wagon, or wheel.
If we jump forward to more recent times, Wanstead has had many notable residents, including the poet Thomas Hood, William Penn – the Quaker who would found Pennsylvania and the sculptor Joseph Wilton.