When we start to notice frown lines, crow's feet and other forms of lines and wrinkles, it's a tell-tale sign that our skin is ageing. But, while a few wrinkles are completely normal, what happens when they start to affect the way we look and feel? In this instance, it might be time to consider Botox in Theydon Bois.
Take the first step with Time Clinic. We're experts in providing facial aesthetic treatments near Theydon Bois. We help our clients to achieve a more youthful appearance with anti-ageing treatments such as Botox, dermal fillers and chemical peels. With the expertise of our fully qualified doctors and nurses at Time Clinic, you'll have skin that looks fresh and glows. 
If you'd like to ask more questions about Botox injections, you can contact our team directly on +44 20 3795 9063 or email us at hello@time-clinic.com
What is Botox and how does it work?
You've probably heard the stories that having Botox freezes your face. Well, this is just one of the myths about having anti-wrinkle treatment. 
When we smile, frown, blink or pout our lips, this is our facial muscles contracting. These everyday facial movements are part of why lines and wrinkles form on our face. We use Botox to help relax these muscle contractions, not freeze them.
Botox temporarily blocks chemical signals from our nerves to facial muscles in the treated area. This helps to reduce the use of these muscles that cause wrinkles around our eyes, mouth and on our forehead. With Botox, you'll see less lines and wrinkles, and have skin that looks smoother.
Are dermal fillers the same as Botox?
In short, the answer is no. Dermal fillers such as lip fillers or cheek fillers help deeper set lines and wrinkles. These are wrinkles that stay on your face or remain static even after you've stopped using your facial muscles. The depth of these lines means that they need treating with a product that fills, firms and plumps the skin. This is where dermal fillers are a good solution. 
Botox on the other hand, is more suitable for treating lines and wrinkles that form from moving our face. These are also known as dynamic wrinkles. As they are not deeply set, they respond well to Botox treatment. Laughter lines and eyebrow creases are good examples of these types of wrinkles.
Should I get dermal fillers or Botox treatment?
Understanding what type of wrinkles you have is the first step to knowing which treatment will work best for you. All our clients attend a consultation before having any form of treatment. This is where you will meet with one of our knowledgeable aesthetic nurse practitioners or Doctors. They will talk you through what dermal fillers and Botox treatments do and which one will help you get the results you want.
It's important to get advice from a trained aesthetic professional. At Time Clinic, we have years of experience in facial aesthetics and only use high quality products to treat our clients. We put your safety first to ensure you receive the best treatment experience.
Dr Bawa may suggest chemical peels for even better anti-ageing effects. We also have a range of skin care products to help enhance and maintain your results. He will discuss all of your options with you during your initial appointment, where he will also create a tailored treatment plan. If you are based near Theydon Bois, get in touch today.
Does it hurt?
Some of our clients find the injections slightly uncomfortable. This is especially true of anyone who has sensitive skin. Prior to your treatment, our doctors will apply a numbing cream to the treatment area. This helps to minimise any discomfort.
You may experience some redness bruising after your treatment. This is completely normal and usually disappears within 24 hours. Dr Bawa is experienced in helping our clients feel comfortable throughout their treatment. He will also provide you with aftercare advice, so you go back to your normal activity straight away. 
Why choose Time Clinic?
When you come to Time Clinic near Theydon Bois for facial aesthetic treatments, it's not just about focusing on the way you look, but how you feel too.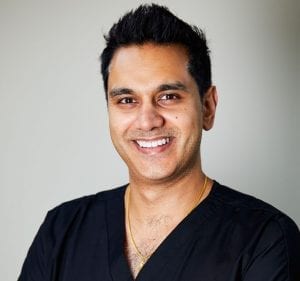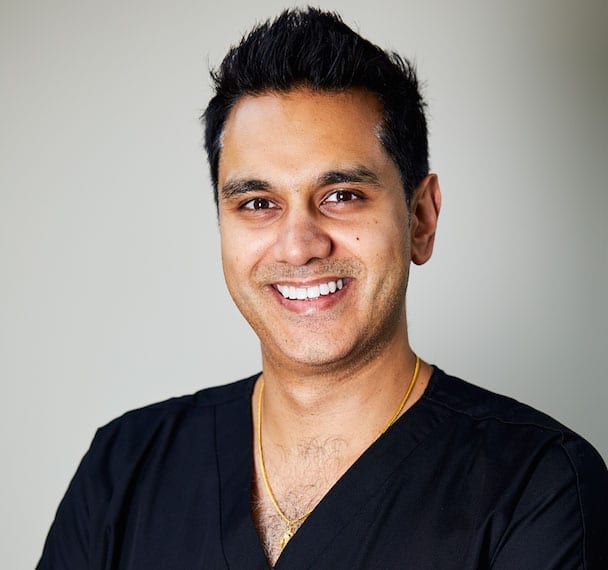 Our patients are at the heart of everything we do. Our priority is looking after your needs and wellbeing.  We take the time to get to know you, your skin care needs and what you're hoping to achieve from our non-surgical procedures. It's an approach that gives us consistently high reviews from our patients from Theydon Bois and further afield.
Time Clinic is also affiliated with some of the most trusted brands in the aesthetics industry. We have a Save Face accreditation, which means we are recognised for meeting industry standards in both our treatments and procedures, as well as in patient care. 
How to find our clinic near Theydon Bois
Our clinic sits in the leafy suburb of Chigwell. Time Clinic is less than 20 minutes' drive from nearby Theydon Bois. We're based within the David Lloyd facility, which boarders Buckhurst Hill and Woodford Green. This means we're ideally placed to serve patients travelling by car from the capital and further afield. 
Address
Time Clinic
David Lloyds
Roding Lane
Buckhurst Hill
Chigwell
IG7 6BQ
About Theydon Bois
Based in the north east of London, Theydon Bois is a small village on the edge of Epping forest in the county of Essex. You can reach the city of London via the Central line in just over 30 minutes, making it a great place to live for commuters working in the capital. 
The M25 and M11 make Theydon Bois easy to access from London. Its close proximity to the city makes exploring the local countryside ideal for city dwellers. Not to mention, it's perfect for anyone visiting the big smoke who may be looking for green spaces to pay a visit to.