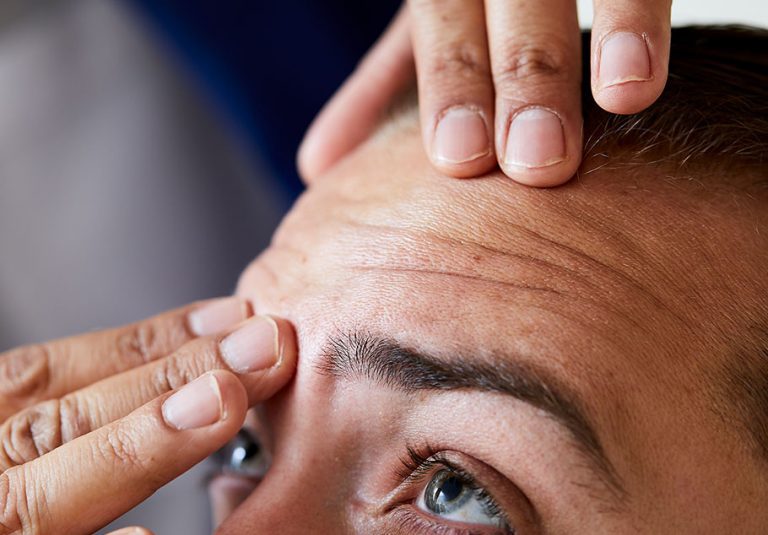 With treatments led by a true expert in the field, Time Clinic is a leading provider of Botox in Essex.
Botox treatments are hugely popular as a means to combat the signs of ageing. These injections work by relaxing the muscles in the affected area, this creating a fresher, more youthful appearance yet an appearance that is still natural.
There are many clinics, beauticians and individuals who provide Botox in Essex, but Time Clinic stands apart for a number of reasons.
Reasons To Consider Time Clinic for Anti Wrinkle Injections
We are fully approved
Despite Botox being a process whereby injections are made into sensitive areas of the face, there is an overall lack of regulation. Unlike in many countries, almost anyone can administer Botox.
While serious complications may be rare, there is still a substantial danger that the results will be sub optimal if not administered by a true expert. The person injecting has to consider how the muscles will react to the Botox (botulinum Toxin), creating a look that is natural rather than creating a somewhat frozen face.
Whoever you choose, please ensure they are Save Face registered, this is your assurance that they operate to high standards. 
We Have a Five-Star Reputation
Some talk of having a superb reputation, we prove ours. Our verified, independent reviews are universally five stars, the testimonials themselves speak of our attention to detail and levels of patient care.
Results That Are Visible But Natural
You want to look your best as you go out and about in Essex – that means a look that is natural, youthful, vibrant but also not the overdone look of 'work having been done'.
Our results boost self esteem and self confidence, they make you look like you – only refreshed, healthier, glowing. 
You can see examples of before and after botox injections on our treatment page. 
Results typically last for up to six months – we will advise you as to the likely lifespan of results at consultation. 
High Professional Standards
Facial injections might be a relatively unregulated field, but that isn't to say all clinics are equal.
The fact that some chose to operate while lacking expertise makes it all the more important you choose a verified practitioner – this is not a cosmetic procedure whereby quality is guaranteed whoever you opt for.
As mentioned, we are Save Face registered (the national register accredited by Professional Standards Agency and recognised by the Government, Department of Health, NHS England and the Care Quality Commission). This ensures protocols are adhered to and high standards maintained.
Botox Treatments By An Expert
Our clinic is run by Dr. Manav Bawa, who is one of the leading experts in facial aesthetics operating in the UK. This ensures that the level of expertise you receive is not just outstanding for Essex, it is outstanding when judged against any clinic in the UK.
Dr Bawa is a member of the Royal College of Surgeons (MRCS) and the Royal College of General Practitioners (MRCGP) and he also holds a postgraduate diploma is Surgical Sciences and a Masters in Surgical Education from Imperial College London.
Further proof of Dr. Bawa's credentials is that he is an injectables trainer for a leading Harley Street academy and a trainer on behalf of the Royal College of GP's for minor surgery and joint injections courses.
Affordable Botox
Despite our level of accreditation, we do not come with a premium price tag.
Yes, we might cost a little more than an individual practitioner with no reviews or qualifications but when compared to accredited clinics we are fair on price.
As with so many areas in life, you get what you pay for. Please put us to the test by seeing how we match up on price.
We Bring The Highest Standards into Injectables
All too often, injectables and treatments such as Botox are treated with all the care of a cheap haircut.
However, we are aware that, while far less invasive, this is still a cosmetic procedure. The client deserves to have their questions answered and to be advised as to the results possible.
We always hold consultations, these a friendly chat for the prospective patient and surgeon to ensure they are agreed as to the results and aims of the injections.
You can get a sense of our customer care by watching the videos below.
Next Steps
Located perfectly for all areas of Essex, our clinic is in Buckhurst Hill, the full address
Time Clinic
David Lloyds
Roding Lane
Buckhurst Hill
Chigwell
IG7 6BQ
To discuss requirements for a consultation, whether in person or via video sharing, please call us on 0203 795 9063 or use our Contact Form.
About Essex
Essex is a county in the south east of England to the north east of London.
It is the seventh largest county in the UK and has a population of around 1.8 millon.
There is only one city in Essex – the county town of Cheltenham – though it is of course close to London with superb transport links by road and rail.
There are, unsurprisingly, may famous former and current residents of the county.
They include snooker world champion Steve Davis, Dame Maggie Smith, Jamie Oliver, Grayson Perry, Susie Shaw and Russell Brand. An eclectic group!