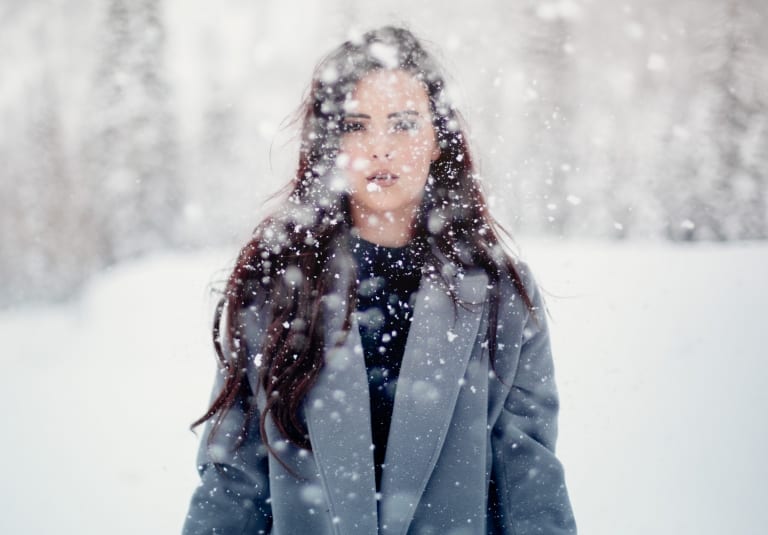 Remember, remember at Time Clinic this November, we are loving your Winter skin.
The Winter conjures up images of feeling cosy: sipping hot chocolate, pulling on a woolly jumper, sitting by a roaring fire or enjoying a hot and bubbly bath at the end of a busy day.
Although coming in from the cold and warming yourself up is one of the things many of us enjoy about the colder months, this combination can play havoc with the texture of your skin.
During Autumn and Winter the outside temperatures start to fall which impacts on the skin.
The air during Summertime is more humid and contains a lot more moisture than in the colder months, when the chilly air also becomes dry. The blustery conditions can cause the skin to feel raw as the outer layer is broken down and essential moisture is lost. This can then anger the skin's surface, causing it to become itchy and dry.
However gloomy this all might sound, all is not lost. At Time Clinic this November, we want you to love your Winter skin. Time Clinic stocks a wide range of skincare products that help to keep your skin healthy and in tip-top condition, whatever the seasons will throw your way. Going back into lockdown need not dampen your spirits, as we are still here for you. Through virtual consultations we can carry out skin health assessments and offer you help and advice on improving the health and appearance of your skin.
Time Clinic are official stockists of the Harper Grace range, from iS Clinical to Obagi skincare. These can be purchased through our on-line shop (some products require consultation prior to sale). Replenish your skin through regular applications of these trusted and reputable brands, for skin that is nourished, hydrated and truly radiant.
This November, you too can cut through the darkness with a glowing appearance that is sure to sparkle and shine, brighter than any star in the Autumn night sky.
Time Clinic wants to assure you that we are here for you through more of these difficult times, whatever your concern. Whether you need aesthetic advice or are concerned or anxious about the recent announcements, we will help in any way that we can.
Back to blog