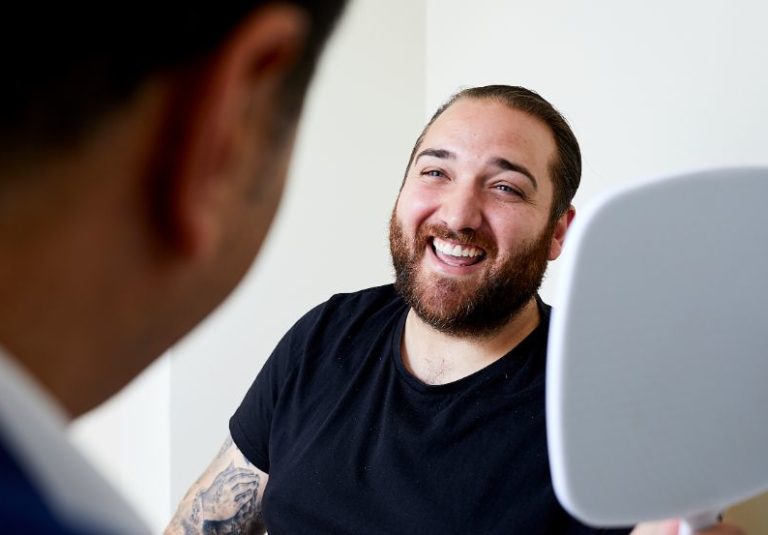 As the aesthetics industry continues to grow, clinics around the world are finding their audience is also expanding. Aesthetic treatments are becoming more accessible, with many more towns and cities now housing a clinic. Time Clinic in Chigwell is a facial aesthetics and wellness centre that recognises the needs of all patients, whether they're male, female, older or young. In the time they have been operating, the team are noticing that there is a growing interest in aesthetics for men. And, following their beliefs, are doing all they can to ensure men are made to feel welcome.
Why do men have biases towards aesthetic treatments?
For a very long time, society has viewed men as needing to be masculine; showing more strength, courage and leadership compared to women, who have been stereotyped as the 'fairer' sex who is more gentle, empathetic and should take steps to ensure she looks her best.
By definition, the word 'aesthetic' means to be concerned with beauty, or to appreciate beauty. This is a term that has been very much associated with femininity, and up until recently, has been reflective of the industry's primary demographic – women. This has led to many aesthetic clinics marketing themselves to attract female patients. Vocabulary such as: beauty, allure and refinement are widely used to describe the results of a clinic's provision, which can often be perceived as being more relatable to female clientele.
This, of course, is starting to change. In general, people are being encouraged to be whoever they want to be, and gender stereotypes (along with many other attitudes) are being challenged.
Why should men consider having aesthetic treatments?
The modern man can present himself any way he chooses, and these days a man is not so widely mocked when he actively takes care of this appearance. After all, looking good and appearing attractive to others is not a new concept.
It is thought that as more influential figures talk about their aesthetic preferences, along with the rise in social media, men are more interested in taking care of their looks – and are more confident to do so. Like women, men will also find their overall appearance is not always as preferred, and they too can experience concerns such as: ageing skin, sun damage, excess fat and skin irregularities. Year on year, the uptake of treatments by men is increasing as they realise that the same procedures undertaken by women, can also provide men with an outstanding result.
Time Clinic is run by an expert team of practitioners who understand that men need to be evaluated differently from women. They have the knowledge and skills to ensure treatments are anatomically more suitable, and reflect the way the male face and body is structured.
Popular treatments for men
One of the more increasingly popular aesthetic treatments recommended for men is Dermal fillers. Time Clinic in Chigwell uses Juvederm fillers by Allergan. There are a range of fillers available within this world-leading brand, including different formulations and densities which are appropriate for a variety of concerns and the area they affect. Our practitioners perform dermal fillers on men who are concerned about their rate of ageing as lines and wrinkles and volume loss start to affect the look and feel of the skin. Dermal fillers can also be used to enhance certain facial features, and jawline contouring for men is frequently sought, using this treatment as a way to help create definition in the lower face. It is often found that men and women age at a different rate, and in many cases a man is described as becoming more 'distinguished' as he gets older. More and more men however, are wanting to hold on to their youthful looks – just as women do – and are unhappy with the deeper set wrinkles that appear on the forehead and around the eyes (crow's feet). For these concerns Time Clinic suggests the application of anti-wrinkle injections to help maintain a rested and youthful appearance, and is another popular treatment among men.
In honour of our growing male patient list, Time Clinic wants to encourage all men to pamper themselves this autumn. Our treatments are tailored to suit the individual and will only be recommended if we feel they are in the patient's best interests – male or female.
Back to blog