Treatments
CALECIM® Professional
Introducing CALECIM® Professional, an innovative hair regeneration where the profound science of stem cells enriches hair growth and vitality.
Elevating Hair Growth with Stem Cell Science
CALECIM® Advanced Hair System supplements the mesenchymal stem cells by supporting them with growth factors to help stimulate the follicle, giving them additional nourishment required to return it to a healthy, functional state. Mesenchymal stem cell growth factors extend the active growth phase of the hair while abbreviating the transitional and resting phases. It also stimulates cellular distribution and renewal, thereby enhancing new hair regrowth and vitality of existing hair follicles.
Hair Regrowth Treatment
At Time Clinic, when using CALECIM® Advance Hair System for hair regrowth, the area of concern will be cleaned and dried prior to treatment. We will perform a 'stamping' procedure to ensure deeper penetration of the active ingredients beneath the upper layer of the scalp. The ointment will then be applied and massaged into the scalp. Patients find this method comfortable.
CALECIM® Advance Hair System treatment is a course of 6 to 12 treatments. To achieve maximum results, we can additionally provide home care to go along with the treatment at Time Clinic. The application is simple for home use.
Book a Consultation
At a glance
Treatment Time
30 Minutes
Treatment Anaesthesia
None
Treatment Frequency
A Course of 6 Every Year
Treatment Results
Stimulated Hair Growth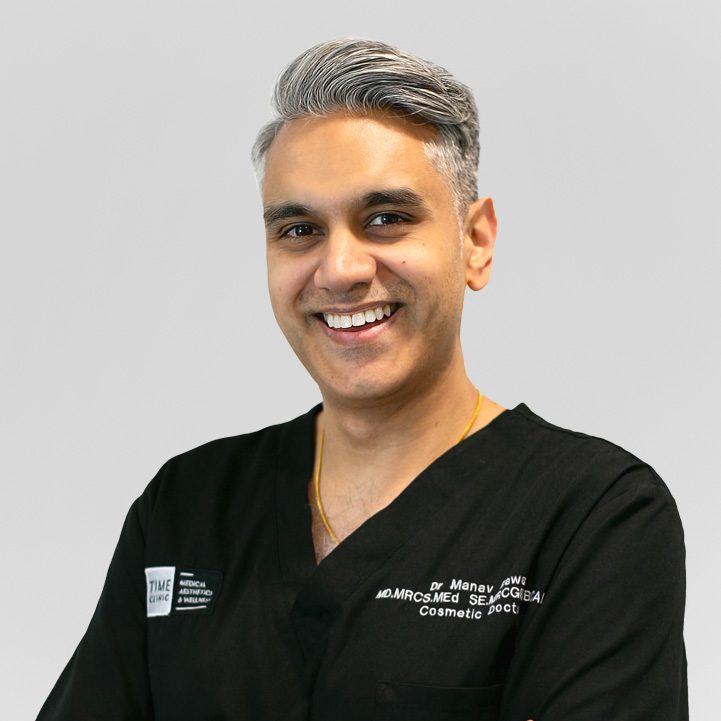 Treatment
Frequently asked questions
Am I suitable for CALECIM® Advance Hair System?
If you are suffering from thinning or hair loss, we would discuss options during a full consultation. CALECIM® Advance Hair System is suitable for most hair and skin types, so it is likely to be a viable option.
How safe is CALECIM® Advance Hair System?
CALECIM® Advance Hair System is safe for use as intended, on most skin types, and adverse reactions are rare.
Is it painful?
You may experience some tingling at the area of application, especially when using a small stamp. Most people do not feel any sensitivity when using this product.
Are there any side effects or risks with CALECIM® Advance Hair System?
There are no side effects when using this product. The stamping procedure may cause pinkening of the skin and slight sensitivity, but will settle down within a few hours.
Is there any downtime?
There is no downtime associated with this treatment.
Testimonials
What our patients say...
Excellent all round I couldn't recommend him more. You feel in expert hands with no pressure and a fabulous eye for exactly what you want. An artist at work….as well as an experience medical practitioner. Huge thanks !
Cal
Always a great experience! I always feel very comfortable and in safe hands . Great long lasting results every time. I highly recommend Dr Bawa for any aesthetic procedure.
Sarah
Being completely new to Anti-Wrinkle Injections – Dr Bawa completely put me at ease. He has a wonderful, pleasant manner and is incredibly knowledgeable and an expert in his field. This allows you to put trust in him and make informed decisions. Still awaiting full results of the procedure to present themselves but otherwise so far so good – no bruising, no pain and completely undetectable! Thank you Dr Bawa!
Sammi
Dr Bawa made me feel very comfortable and relaxed. He explained everything clearly and concisely. Will definitely recommend him to friends and family.
Carol Grant
Absolutely delighted with the results of the Fire and Ice facial. My skin was glowing for days afterwards and was the best it had looked in years. Dr Bawa did a thorough consultation beforehand and talked me through each step in detail. Highly recommend Dr Bawa!
Charlotte
Dr Bawa did an excellent job. He took the time to discuss what I wanted, come up with recommendations and go through the risks. He was reassuring throughout the procedure and took his time to make sure he achieved the best results possible. Although it's only been a short time since I've had my treatment, I'm really pleased with the results. I would highly recommend Dr Bawa.
Helen
Dr Bawa is very passionate about what he does , we discussed everything in great detail before starting, also no pain, just a tiny scratch sensation
I'm very pleased with the subtle look I wanted to achieve. I would highly recommend Dr Bawa
Katie Strange
I can't rate Dr Bawa highly enough. He is exceptionally skilled and you always know that you are in the safest of hands, not only because of his impressive medical background but because of the time and care he takes to listen and respond to your individual needs. Not only that he is a truly lovely and genuine person. I would not hesitate in highly recommending him.
Adele