Dark circles and hollowness under the eyes can make you look and feel more tired. If you're wanting to restore a more youthful under eye area, tear trough fillers in Essex could be the solution. 
Give your under eye area a much needed boost of hydration with tear trough fillers. Time Clinic in Essex is an award winning aesthetics and skin care clinic.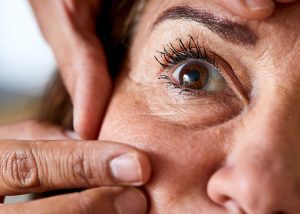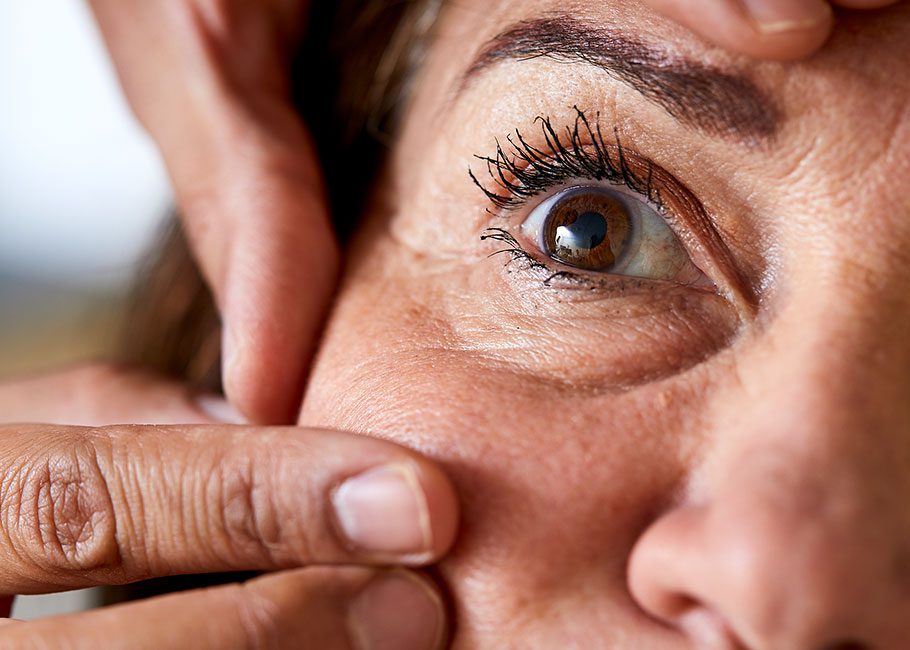 We're a team of qualified medical professionals who are skilled in carrying out dermal fillers. 
You'll have peace of mind that you're in safe hands throughout your treatment with us.
If you'd like to ask more questions about tear trough fillers, you can also contact our friendly team directly on +44 20 3795 9063 or email us at hello@time-clinic.com
What is causing my dark circles and tired eyes?
The appearance of dark circles under the eyes is common in both men and women. They are often coupled with bags or saggy looking skin under the eyes, which can make us look older than we actually are.
The skin around the eyes is naturally thinner and more fragile. As we age, our skin begins to lose collagen and fat which results in a loss of volume and elasticity of the skin. This causes the blood vessels beneath the skin to become more visible, which create dark circles under your eyes. 
Other reasons for dark circles under the eyes include:
     

Fatigue 

     

Over exposure to the sun

     

Allergies

     

Darker skin tones 

     

Genetics 

     

eyestrain

     

Dehydration
While there isn't a permanent solution to dark circles, tear trough fillers can help to reduce their appearance and combat the signs of tired eyes.
How can tear trough fillers help?
At Time Clinic, we use dermal fillers to help to reduce dark circles, plump the skin and restore volume in the under eye area. Over time, fillers also help to stimulate collagen production by hydrating from the inside out. This helps to smooth out the skin, reducing lines and wrinkles.
Dermal fillers help to hydrate your skin because of their key ingredient, hyaluronic acid. It's a natural substance found in your skin and broken down in the body. Hyaluronic acid is considered to be a game-changer by the beauty industry for its ability to create healthier and younger looking skin.
How long do under eye fillers last?
Your under eye area should look revived and refreshed for up to 12 months. The exact length of time you will see results from your tear through fillers varies for each individual. 
Your metabolism, maintaining a healthy diet and the type of fillers used can impact how long your results last. At Time Clinic, we use Juvéderm fillers, one of the most trusted, high quality types of dermal filler. 
During your consultation, our doctor will talk you through what course of treatment is right for you. They'll also advise you on how to get the most from your fillers.
How safe are dermal fillers?
Fillers are a safe and effective anti-ageing treatment. You can be confident in the hands of our experts. This includes Dr Manav Bawa, who is highly skilled in facial aesthetics. Dr Bawa's extensive background in both the medical and aesthetics fields enables him to provide our patients with a tailored approach to treatment. 
Time Clinic Essex is a Save Face accredited practice, which means that our dermal filler treatments are regulated to meet industry standards. This demonstrates our commitment to putting patient safety first.
Whether it's your first visit, or you've been with us for years, our friendly and approachable team will take care of you throughout your journey with us. 
Are fillers painful?
It is completely normal to experience a slight sensitivity around the site of injection during your tear trough filler treatment. Most patients report that the treatment is fairly comfortable. 
To help keep any feelings of discomfort to a minimum, our doctor will apply an aesthetic numbing cream to the skin where the filler will be injected.  
How much are tear trough fillers in Essex?
The cost of your dermal filler treatment will depend on what results you're hoping to achieve. During your consultation, Dr Bawa will walk you through the treatment process and what you can expect to see from your fillers. He'll develop a bespoke treatment plan that will help to address your under eye concerns.
Contact the clinic to book your consultation, email hello@time-clinic.com or call 0203 795 9063.
Tear trough fillers at Time Clinic Essex
Time Clinic is based in the leafy and affluent town of Chigwell. We are an award-winning clinic who are experts in providing the latest in aesthetic treatments and skin care solutions.
Patient care and safety is at the heart of everything we do. Our doctor provides in-depth consultations to understand each patient's needs and goals, so that we can develop a tailored skin treatment plan.
We understand that when you look good, you feel good too. It's why we are passionate about delivering the best results for every patient. Why not contact our friendly team to take the first steps on your journey to healthier looking, more youthful skin.
About Essex
Essex is a county in southeast England, between London and the North Sea. Essex houses a diverse population, with over 1.8 million people calling it home. This makes it the second most populated county in England. 
Its close proximity to London makes Essex a place that's bursting with activity. There's excellent transport links into London including fast rail services to and from Liverpool St and Fenchurch St to most areas of the county.  
How to find us
 Time Clinic is easily accessed by road and rail. The most convenient route is via the Central Line on the London Underground which takes around 45 minutes.
We have plenty of parking spaces on site. The clinic is located within the David Lloyd facility in Buckhurst Hill, Chigwell. 
Address
Time Clinic
David Lloyds
Roding Lane
Buckhurst Hill
Chigwell
IG7 6BQ