Non surgical nose job treatments are available in London through Time Clinic, an award-winning, Save Face registered clinic.
The non surgical nose job, undertaken using fillers, is a process that can greatly enhance appearance and also help boost confidence and self esteem for those who are unhappy with the appearance of their nose.
In this page, we will provide key details about this process and also answer the common questions.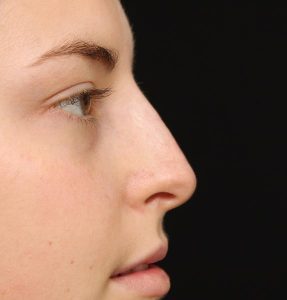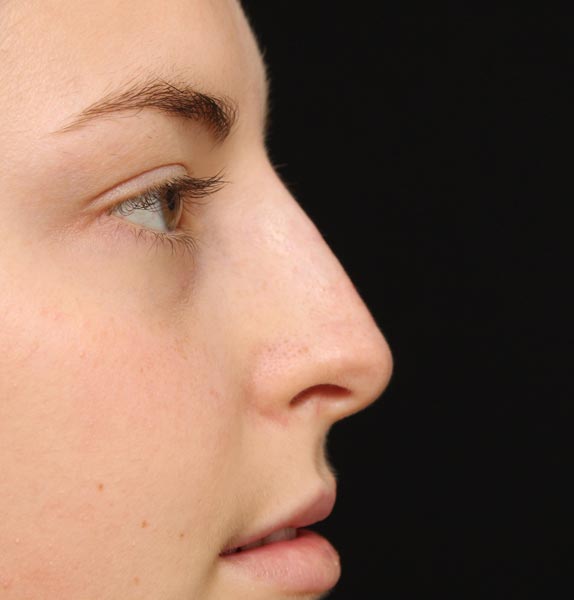 We will also talk a little about Time Clinic and why we stand apart. Across London, there are many clinics that offer non-surgical procedures for enhancing the nose, but our reputation is unmatched and so too are the results achieved – making a clear improvement to appearance, but also in a way that appears entirely natural.
Non Surgical Nose Job Procedure London 
Also known as rhinoplasty, or the more colloquial '5-minute nose job' this is a process that uses injectable dermal fillers to reshape the nose without the need for full, invasive surgery.
The benefit is clear, the nose is a central feature on the face and so is always seen whenever someone looks at us or engages in conversation. Any aesthetic issue can therefore be both very visible but also an issue that impacts self confidence.
The treatment can address:
Bumps on the nose
Dorsal hump
Crooked nose
Downturned nose or large lose
As with other uses of dermal fillers, the process sees fillers injected into the nose, these contain hyaluronic acid to stimulate collagen creation. This then adds volume and smooths out issues and also reshapes the nose as required.
However, the process should always begin with a detailed consultation – at Time Clinic we apply the highest of standards to all non-surgical treatments, this very different from some clinics that seem to rush this stage, instead booking people straight in for a treatment.
At the consultation, we would discuss the results achievable and the concerns you have with your nose. We would also show you examples of other patients and the change that has been administered.
If a treatment is then deemed the best option, this would be carried out by a highly trained expert in facial aesthetics, ensuring results are as expected.
Benefits of Non Surgical Nose Job
The obvious benefits have already been mentioned – the improvement to appearance and also the impact this can have on confidence.
The boost to self-esteem can be wonderful to see. People who had concerns about an issue now feel so much confidence in relationships, the workplace and all aspects of life.
However, there are also benefits when compared to full, invasive surgery. There is none of the huge expense, nor the invasive surgery itself.
Recovery from a non-surgical treatment is minimal, you can go about the rest of your day largely as usual, compare this to the need to have time off work following surgery.
Given the results that can be achieved from fillers, it is not surprising that invasive procedures are becoming ever less common. Yes, they can deliver results, but the huge extra burden of this method is not worth considering for many.
Results from Non-Surgical Nose Job
Results are best shown in before and after images, and we would be happy to provide these at consultation. The fact that all patients are delighted with our procedures is also shown through the reviews  and our award-winning status. Our reviews are stunning, while the awards show we are recognised as a leading clinic in London.
Results are not permanent but do typically last for up to 18 months, after which you would simply have a repeat process.
The results are visible to an extent immediately, but it can be a week or two until the best results are seen, as swelling subsides.
Suitability for Nose Job Treatment
Most who have concerns about the appearance of their nose will be suitable, but this would be assessed at consultation.
Broadly speaking, much depends on whether the appearance of your nose is of concern, after all there is not a medical need for a procedure.
For someone who has a lump or bump in their nose but this does not impact confidence at all, or is of no concern then there is clearly no need for treatment. Such a person probably wouldn't be reading this page.
However, for those who have concerns about the appearance of their nose this can be a highly suitable option. It is a very affordable option that is administered via quick injections.
Why Consider Time Clinic?
Many clinics offer dermal fillers and non-surgical rhinoplasty, why consider Time Clinic?
We stand apart as the top clinic in London – with the reviews and awards to demonstrate this standing.
Please consider our services for the following reasons:
Amazing reputation
Our independent reviews are universally five stars,.
Expert Knowledge
Our clinic is run by Dr Manav Bawa, a leading expert in the field of non-surgical treatments.
Dr. Bawa is a member of the Royal College of Surgeons (MRCS) and the Royal College of General Practitioners (MRCGP). He also holds a postgraduate diploma in Surgical Sciences and a Masters in Surgical Education from Imperial College London and a Postgraduate Diploma in Aesthetic Medicine.
Dr. Bawa is entrusted as a trainer for minor surgery and joint injections courses for the Royal College of GPs and also provides the training for a leading Harley Street clinic.
The level of patient care provided is unsurpassed – this also seen in the care taken with follow-up appointments.
Whoever you do opt for, please ensure they are doctor-led and have safeguards such as being Save Face accredited. The field of non-surgical aesthetics is under regulated and there is little to stop almost anyone establishing themselves as a practitioner.
However, we would suggest that you do not want just anyone making injections into your face, you want a true expert who has decades of experience in working with facial anatomy.
Award Winning
For the entire London region, we were named Best Medical Aesthetic Clinic – we are proud and honoured that it is us who hold this title.  In 2021, we were also named Best Bespoke Facial Aesthetics & Wellness Clinic – London.
Our level of expertise is unsurpassed in the capital, and yet you do not pay a premium for this. Our rates compare favourably with other clinics. A fair price for a superb treatment.
Next Steps
Located just a short walk from South Woodford station, our clinic is easily accessible from all parts of London – there are also two sizeable car parks a short walk away.
To discuss requirements for a consultation, whether in person or via video sharing, please call us on 0203 795 9063 or use our Contact Form.