Time Clinic is a Save Face leader providing approved lip fillers in Chigwell and across London and Essex.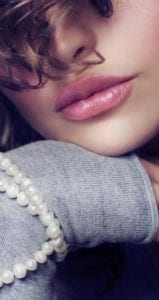 Full lips are on the wish list of many people who want that slight aesthetic enhancement to boost their appearance in a natural-looking way.
Lip fillers are a popular treatment in Chigwell not only with younger people wanting fuller lips, but also for those with longer life experience desiring a non-invasive perk to reinvigorate their looks. 
As we age, the skin loses its elasticity and volume resulting in a looser and flatter appearance – and the lips are no different. 
Time Clinic uses Juvederm fillers to rejuvenate the skin, adding volume and tone with long-lasting results.
Being Save Face accredited means that Time Clinic is highly regulated to ensure that all practices and procedures meet competency and industry standard protocols. 
For a free no-obligation consultation about our approved lip fillers, please contact our clinic in Chigwell by emailing hello@time-clinic.com or by using the contact form.
Trusted Lip Injections Chigwell
Lip injections are a hugely popular treatment in Chigwell since they are quick and effective. 
However many of the clinics offering lip treatments are unregulated and so patients are putting themselves at risk. By choosing Time Clinic, patients can be safe in the knowledge that their filler treatments are administered by skilled professionals.
Dr Manav Bawa is Time Clinic's award-winning medical director and highly experienced practitioner, who together with his wife Yogeeta Bawa ensures that all lip filler procedures and treatments are completed to the highest standards. With an unrivalled reputation and level of expertise, Time Clinic Chigwell is the destination for profound results with patient safety at its core.
Time Clinic is based in Buckhurst Hill, Chigwell, and boasts an accessible location with a spacious car park on site. Bordering Essex and London, Time Clinic is within easy reach by road or public transport. 
Why choose Time Clinic for lip fillers in Chigwell ?
The highest standards from an approved clinic and practitioner.

Dr. Manav Bawa

is a highly experienced medical doctor with a successful background in surgery, plastic surgery and general practice. He is a member of the

Royal College of Surgeons (MRCS) and the Royal College of General Practitioners (MRCGP), and is regularly a guest speaker at conferences throughout the UK. 

Consistent high praise and positive reviews from new and returning clients. Dr Bawa and

Yogeeta

have established Time Clinic as a leading provider of lip fillers near Chigwell, maintaining an exceptional reputation.

Time Clinic puts patient safety at the heart of every procedure. No treatment is carried out without a thorough consultation to establish the best plan and course of treatment for each patient, whether that's for one-off lip injections or ongoing dermal filler treatment plans. 

Save Face registration puts patients in safe hands. This is the register accredited by the Professional Standards Agency and is recognised by the government, NHS England and Care Quality Commission. 

Only accredited and best quality injectables are used in all lip filler treatments and dermal procedures. Cheaper clinics often mean cheaper products and lower quality fillers. 

Aftercare – your time with the clinic doesn't end when your treatment is over. Time Clinic offers an ongoing commitment to all patients, to ensure that expectations and patient comfort are met in the days following treatment and beyond.
Please use the contact form to book your no-obligation consultation to discuss available dermal filler treatment plans. You can also email the clinic at hello@time-clinic.com or call on +44 20 3795 9063.
How long do lip fillers usually last?
Lip fillers are a non-permanent treatment and the effects will usually last between 6 and 12 months. Many patients choose to have repeat treatments after six months. Time Clinic uses industry-approved Juvederm by Allergan, which contains hyaluronic acid – a substance found naturally in the body. Once injected, Juvederm works to plump the skin resulting in fuller lips with increased volume and tone. 
Do filler procedures hurt?
Before the lip fillers are injected, the area can be treated with a topical numbing cream meaning that any pain will be mild and patients will feel only slightly uncomfortable for a very short period of time. Patients may experience some sensitivity around the area, however this is only temporary.
How much do lip injections cost?
Time Clinic offers competitive prices on approved lip fillers – please contact the clinic to find out how the treatment plan prices compare to others across Chigwell. It's worth bearing in mind that cheaper prices often mean cheaper and lower quality products. This should always be taken into account along with expectations for results and longevity, and not least patient safety.
Next steps with Time Clinic
Book a consultation with Time Clinic via our contact form. 
You can also email the clinic at hello@time-clinic.com or call on +44 20 3795 9063.
Find us
Time Clinic
David Lloyds
Roding Lane
Buckhurst Hill
Chigwell IG7 6BQ
About Chigwell
Chigwell is a town in the Epping Forest district in Essex. It is situated on the River Roding and is adjacent to the northern boundary of Greater London. Chigwell includes Buckhurst Hill and Loughton, and parts of Epping and Hainault forests.
It is on the central line of the London Underground (Tube).
The David Lloyd Leisure Centre is situated off Roding Road by the M11 motorway, containing indoor and outdoor tennis courts, swimming pools and gymnasium. Time Clinic is located within the centre and there is parking available.