Hailed as the 'Red Carpet Facial', Time Clinic is proud to offer the highly popular treatment, fire and ice, in Essex. This wonderfully relaxing facial is designed to deeply cleanse and resurface the skin, leaving a smoother and rejuvenated appearance.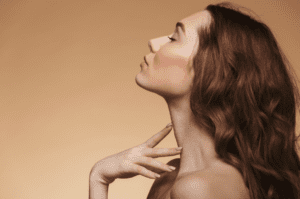 Time Clinic's fire and ice Essex patients love this powerful treatment for its ability to gently target the early signs of ageing effectively, while adding a boost of hydration to the skin. Fire and ice facials are often incorporated into an ongoing skin care routine, since they are ideal for helping to tackle the symptoms of common skin conditions. 
Book a fire and ice consultation in Essex
As a leader in the medical skin care industry, Time Clinic is a trusted provider of fire and ice facials since we are affiliated with, and accredited by some of the industry's most popular leading brands. Our clients choose Time Clinic for fire and ice in Essex because we're experts in what we do. As a Save Face accredited clinic, we are highly regulated and uphold ourselves to the highest standards at all times. 
Trusted fire and ice treatments Essex
Time Clinic has an excellent reputation for delivering outstanding results and is fully accredited to provide safe and proven iS Clinical fire and ice treatments in Essex. We pride ourselves on maintaining the highest industry standards and commitment to our clients no matter what the aesthetic treatment. 
Fire and ice facials work beautifully to rejuvenate and cleanse the skin, targeting fine lines and wrinkles to leave a smoother and brighter appearance. If you're looking for an effective yet gentle facial treatment in Essex, fire and ice is the ultimate treat to bring back that youthful glow.
Time Clinic is an award-winning provider of fire and ice facials – not only a favourite among celebrities but a regularly requested treatment among our clients in Essex.
How does a fire and ice facial work?
Fire and ice facials involve the application of a resurfacing masque containing sugarcane extracts, vitamin A and B3, mixed with other natural ingredients. The treatment's unique combination of ingredients works gently to cleanse and resurface the skin, leaving a smoothing effect on fine lines and wrinkles. 
Our fire and ice Essex patients enjoy feeling softer and clearer skin after treatment, with a significantly brighter complexion with improved skin tone and texture. Since the fire and ice treatment is so gentle, even those who are breastfeeding, pregnant or undergoing cancer treatment can discover the benefits of this wonder treatment. 
Can fire and ice help with the signs of ageing?
The fire and ice facial is popular primarily for its ability to target the signs of ageing in a subtle, non-invasive way. The treatment itself is incredibly comfortable and our patients in Essex often notice immediate differences, so they can leave the clinic and go about their day without any downtime.
Known as the 'Red Carpet Facial', fire and ice gets its reputation as a go-to for A-listers ahead of special events. That's because of its ability to instantly revitalise the skin, making it a perfect pre-event pick me up. 
How much does fire and ice treatment cost in Essex?
Fire and ice facials with Time Clinic Essex start at £130 and can be arranged by contacting a member of our team. 
Patient care and wellbeing is at the heart of everything we do, so your treatment does not just start and end when you enter and leave the clinic. We believe in delivering the best experience from the first consultation with our Essex clients and throughout and beyond the treatment. 
During the fire and ice facial, patients will experience a mild sensation of heat and cool – which is perfectly normal. 
The team at Time Clinic Essex
Time Clinic is made up of a team of medical professionals led by Dr. Manav Bawa – one of two highly accredited and experienced medical doctors delivering treatments at the clinic.
Dr Bawa is renowned as a skin care expert and aesthetics treatment practitioner. As a member of the Royal College of Surgeons (MRCS) and the Royal College of General
Practitioners (MRCGP), Dr Bawa is regularly invited to share his knowledge as a guest speaker at industry-wide events. 
For a no obligation consultation, or for more information about fire and ice Essex facials at Time Clinic, please email hello@time-clinic.com or call +44 20 3795 9063.
About Essex
Situated in the East of England, Essex is a county that lies between London and the North Sea. With a population of around 1.8 million, Essex boasts wonderful diversity and is well connected to the capital via public transport.
Essex has two international airports and two globally connected ports, supported by excellent road and rail connections between itself and London. In Essex you'll find the world's longest pleasure pier as well as the UK's newest city – Chelmsford, and 'Britain's first recorded city' – Colchester.