The Time Clinic is the leading provider of dermal fillers near Chigwell, We are a locally based clinic with a reputation and level of expertise that is unsurpassed.
Based in Buckhurst Hill, we are just a few miles from Chigwell and within easy reach via road or public transport. The short journey is well worth making as we have a number of key advantages when it comes to the application of dermal fillers.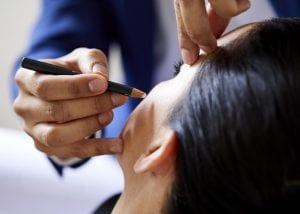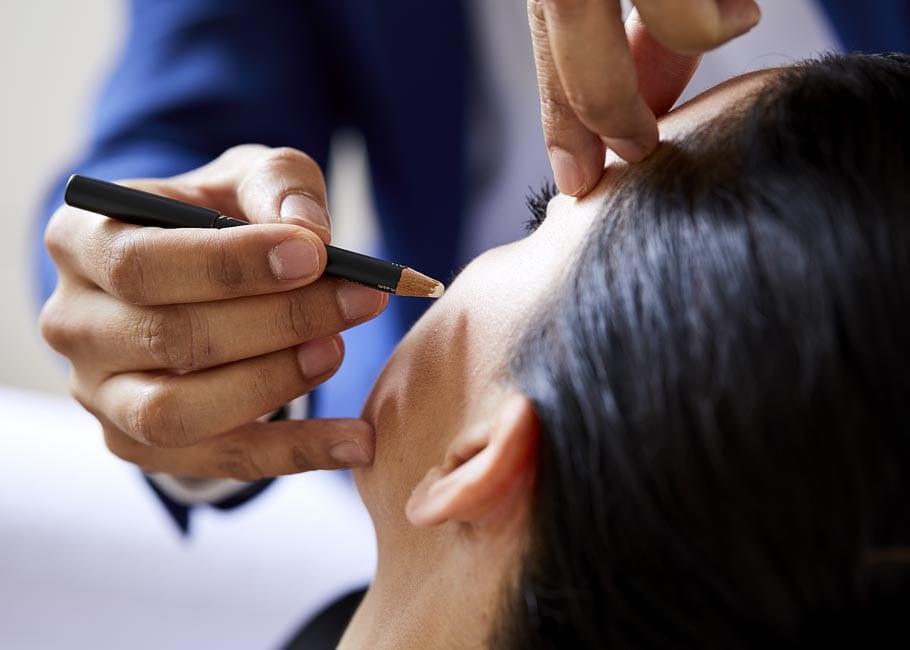 Dermal fillers are hugely popular and there are a number of clinics and practitioners in and around Chigwell who offer them as a service. However, that is not to say all are equal, the level of expertise and experience can vary wildly. At Time Clinic we produce results that make a profound change and yet look natural without the look of 'work having been done'. All this is with safety and customer care to the fore.
We believe Time Clinic has a number of key benefits, specifically.
Dermal Fillers Chigwell – Leading Practitioner
The Highest of Standards.

 

We apply the standards you would associate to major cosmetic procedures to dermal fillers. This entails detailed consultations and taking the time to ensure that the fillers are the right option for any prospective client.We take safety seriously, for instance we would advise those undergoing IVF or who are pregnant to avoid dermal fillers.We also outline the results achievable, so the prospective patient is fully informed as to the results to expect. With others it can feel more like guesswork.
We have Save Face registration. Save Face is the register accredited by the Professional Standards Agency and is recognised by the government, department of health, NHS England and Care Quality Commission.This level of accreditation ensures safe practice and that protocols are followed, it guarantees that you are in safe hands. Whoever you choose, please ensure they have this level of accreditation, rather than entrusting yourself to an unverified practitioner.
We are headed by a true expert in the field of dermal fillers – Dr Manav Bawa.Dr Bawa's CV stands comparison with any in London and beyond, let alone the local Chigwell area. He holds a postgraduate diploma in surgical sciences at the University of Edinburgh and a Masters in Surgical Education at Imperial College London.Dr Bawa is also an injectables trainer for a Harley Street clinic and a trainer for the Royal college of GP's for minor surgery and joint injections courses.That is, dare we say, a level of expertise very different from what you will receive in some settings.
The results we achieve are natural looking but also make a profound difference. This is where the real skill lies, the ability of the practitioner to create the very best results.Overdo the fillers and an unnatural look is created, there is that awful, tell-tale look of work having been done and badly. However, too little an impact and the client has paid for fillers that give no visual benefit.Skill and experience matter.
We use only the highest quality injectables, as you would expect given our accreditation and overall reputation. It is worth noting that if another clinic is significantly cheaper it is likely to be because of the quality of filler used. You get what you pay for.
Time Clinic is competitive on price. Our level of quality and expertise does not come with an inflated price tag. Please get in touch to see how we compare.
Why Consider Dermal Fillers in Chigwell?
Many come to us unsure if dermal fillers are truly for them. Rather than operating in a pressurised manner designed to create a sale, we hold a consolation and find out if they are suitable.
For most people, dermal fillers are an option to consider. They are an injectable that is regarded as safe and also one that is quick to administer – there is often no downtime and the only side effect some short term, limited swelling.
Dermal fillers can help to address the signs of ageing that come to us all. As we age and the first flush of youth fades, wrinkles appear (sometimes seemingly overnight) and smoothness of skin is reduced. Dermal fillers tackles these issues and are also suitable for improving thin lips, the jaw line, enhancing the cheeks and others areas too.
The treatment itself can be genuinely relaxing, most patients report no pain at all, while some report a small tingling. The area is number and Hyaluronic Acid injected, this a substance that occurs naturally in the body and so is accepted by the skin cells.
Skin becomes firmer and tighter, there results almost instant.
Of course, we appreciate that for any patient, especially new ones, the thought of dermal fillers can be somewhat nerve wracking. We pride ourselves on putting people at ease and being kind and understanding. 
To get a sense of the atmosphere and process with Time clinic, please take the time to watch the videos below.
Located perfectly for Chigwell, our clinic is in Buckhurst Hill, the full address
Time Clinic
David Lloyds
Roding Lane
Buckhurst Hill
Chigwell
IG7 6BQ
If you would like to arrange for an obligation free consultation, please call us on 020 3795 9063, email hello@time-clinic.com or use our Contact Form.
About Chigwell
Chigwell is a town in the Epping Forest district of Essex and is adjacent to the northern boundary of Greater London.
The town benefits from excellent transport links with central London, this including London Underground access via the Central Line.
The name is believed to derive from 'Cicca's Well', Cicca being a personal name in Anglo-Saxon times, various spellings were seen during the centuries, in common with most towns, before the modern spelling became the accepted form.
Despite its relative small size, Chigwell has had some hugely notable names associated with it – that people who were born in Chigwell or spent time living there.
This Who's Who includes Olympic champion Sally Gunnell, both Booby Moore and Geoff Hurst, Ronnie O'Sullivan and Alan Sugar.
In terms of population versus high profile names it is unlikely many places can match Chigwell's influence.