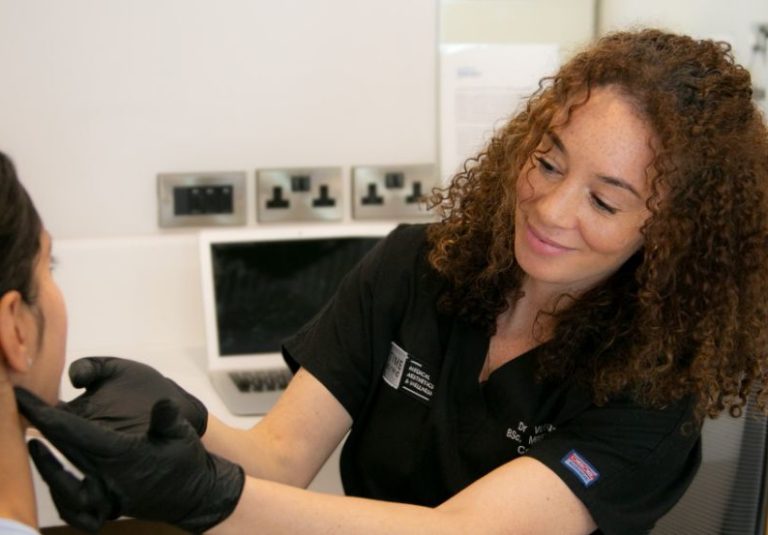 There is no doubt that good skincare is essential for keeping your skin looking and feeling its best. Unfortunately, many people don't have the time or knowledge to get their skin in the best condition. This is where doctors and aestheticians can come in. These professionals have expert knowledge of skin and can help you develop the best skincare routine for your specific needs. As one of the leading clinics in the South- East of England, Time Clinic offers a wide range of treatments designed to get your skin in the best condition possible, including medical-grade skincare.
How can Medical Grade Skincare Improve Your Skin?
There are a number of benefits to using medical grade skincare. If you are struggling to keep your skin in the best condition it can be, it's time to give the team at Time Clinic a call! We provide a variety of services designed to improve the appearance and condition of your skin. We can help you to find the best skincare products for your skin type, and develop a routine that will keep it looking and feeling great.
There is no doubt that the skin becomes damaged and its condition wanes as you get older. A complexion that is less elastic and more fragile means that you can suffer cellular damage and a change in texture and tone from a number of sources, including: natural ageing, UV rays and air pollution. However, there are a number of things that you can do to take care of your skin. One of the best ways to look after your skin is to ensure that it is protected at all times. With a wide range of creams, lotions, serums and sunscreens available, you can choose the best products for your needs and prevent the effects of ageing and sun damage.
What are the differences between a medical grade skin care product and an over the counter skincare product?
Although both over the counter and prescription skincare products have the potential to benefit the skin when used correctly, there are some important differences. Prescription / medical grade products are generally more effective because they have been specially formulated to address a particular skin condition or concern. They may also contain ingredients that are not available in over the counter products. In addition, they are typically formulated in a liquid form so that they are easily absorbed into the skin. In contrast, over the counter products may contain fewer active ingredients and are therefore less effective in treating skin conditions. They are also not generally as effective as prescription products in penetrating the skin and may take longer to provide any benefits. If you are looking for a more effective skin care solution, it is worth considering a medical grade product.
How does a doctor or aesthetician assess the skin's condition?
At Time Clinic we always start any treatment (including medical grade skincare) with a thorough consultation. When visiting us with skin concerns we take an in-depth look at the complexion's quality and condition. We do this by using the Observ 520x skin analysis device. This revolutionary piece of kit looks at the different layers of the skin, to identify presenting concerns, and those which may develop in the future.  Our highly trained practitioners are then able to recommend the best course of action, whether that's with suitable skincare, a rejuvenating treatment or a combination of both. Doctors and aestheticians who specialise in caring for the skin have clinical knowledge of specific skin treatments. Our practitioners know how they work to improve the look and feel of the complexion (both inside and out), and how this benefits the skin's appearance for the longer term.
Time Clinic would love to get the best out of your skin. We use and recommend to our patients, world-class skincare products including iS Clinical and Obagi. Medical grade skincare is intended to be used regularly, as part of your at-home regime, and products are tailored specifically for your individual needs. These products can only be purchased through the recommendation of a trained professional and provide great results when used on their own. But if you want to enhance their results, you can visit our clinic to undergo one of our revitalising in-clinic skin treatments.
For more information, visit our website or call one of our team on 020 3795 9063.
Back to blog