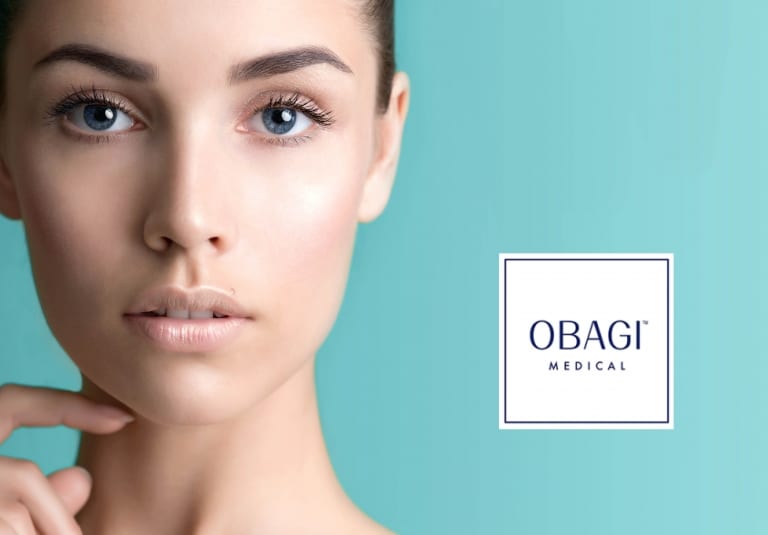 As we get back to resuming our services this Spring it is with another feather in our aesthetic cap, as Obagi has recently chosen Time Clinic to be an ambassador for their revolutionary products.
Obagi skin care is a trusted skin care brand, used and recommended by many an aesthetic clinic. Renowned for their high rates of efficacy and more than satisfactory results, Obagi produces a wide range of creams and serums to address and treat a number of common skin concerns. Prevention, protection and correction are the main objectives of Obagi products, working to promote good skin health and improve the complexion's overall condition and look.
Obagi has formulated a variety of skin care collections, all of which produce amazing results for the tone, texture and changing appearance of the skin. Obagi leads the way in skin health, having had their products researched and developed to a professional level through the expertise of medical scientists and physicians including Dr Zein Obagi himself, a board certified dermatologist. Whatever your concern, Obagi is sure to have the ideal solution. Many people find that over time, their skin becomes drier, the effects of ageing begin to appear and their youthful glow starts to fade. External factors exposed to the skin over the years can have an effect on the internal structure, from which many of these concerns arise. From facial wrinkles to hyperpigmentation and SPF, Obagi has everything covered; producing bespoke results for every face and skin type.
As Obagi products are medical grade they are only available following a consultation and thorough skin analysis, or via prescription, dispensed by a medical doctor (such as Dr. Bawa). Through a friendly but informative discussion, we can talk about what is giving you concern and how we can find a resolve. From April 12th we can, once again, open our doors and welcome back face-to-face consultations and in-clinic treatments. However if you prefer, a virtual consultation can be carried out if this method is more comfortable for you.
At Time Clinic we have seen for ourselves the fantastic way in which Obagi products have helped to transform the skin of many of our patients, and we couldn't recommend them highly enough. The ethos behind the brand and their understanding of how the products work to support the biological structure of the skin, makes the Obagi brand a perfect fit for Time Clinic.
We have shouted about the amazing outcomes that can be achieved with regular use of Obagi products. We have recommended them to many of our patients and we are so pleased that by becoming ambassadors, we are able to represent them in this way. You too can trust in Obagi, just as they trust in Time Clinic.
Collectively, us, you and these incredible products can work together to help see your skin flourish this spring.
Back to blog