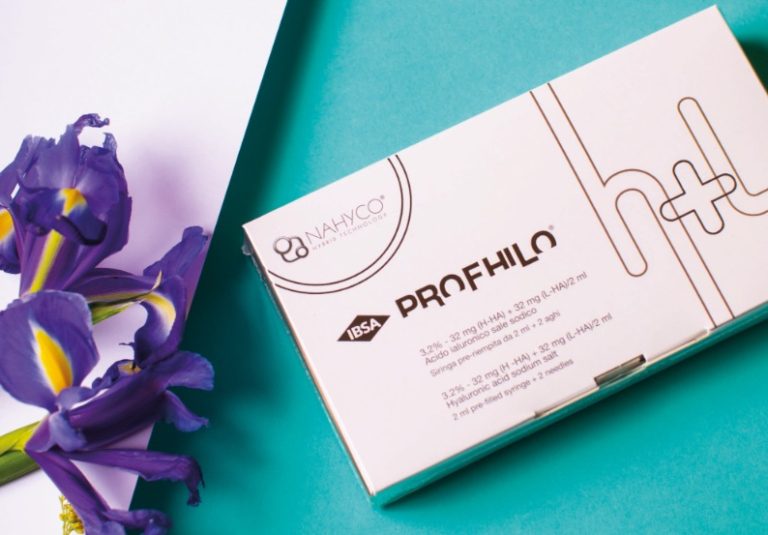 An appearance that loses its mojo can often be attributed to the effects of ageing. There is lots of coverage on how the ageing process works and how the loss of collagen and elastin affects the look and feel of the skin. Our website www.time-clinic.com contains pages that describe many of the concerns that people commonly experience due to ageing, along with details about how the process of ageing contributes to their development.
Time Clinic has many treatment solutions for improving the appearance, with particular attention on restoring the structure of the skin in order to reduce the signs of ageing. One treatment that we especially love at Time Clinic is Profhilo, and our patients love it too.
For those of you who haven't yet become acquainted with this amazing treatment then take it from us, if you desire an incredible complexion that possesses youthful qualities, then Profhilo is the treatment for you.
Many people think Profhilo is a form of facial filler which is not the case as Profhilo works differently. This innovative product is a bio-stimulator which means it integrates with the underlying tissues to rebuild and remodel the internal structure. In short, this means that the skin can begin to regenerate new collagen for itself. Where dermal fillers will replace these fibres, Profhilo will encourage collagen production so the skin becomes naturally firmer and fuller. This treatment is applied using injections, which are administered at the points where the product will most benefit the skin, including: the cheeks, jawline and around the mouth. As well as helping to restore volume and elasticity, Profhilo will enhance moisture levels in the skin due to its high concentration of hyaluronic acid.
You'll be amazed at the results that Profhilo can produce; subtly and gradually producing a firmer, fuller, smoother, brighter complexion. Your youthful new look will be visible at around 4 weeks after your treatment – and we usually recommend a course of 2 procedures to produce the maximum effect. The outcome lasts for around 6 months when a repeat procedure will enable you to continue enjoying your youthful and rested look.
For more information about Profhilo and what it can do for you, contact the clinic today!
Back to blog