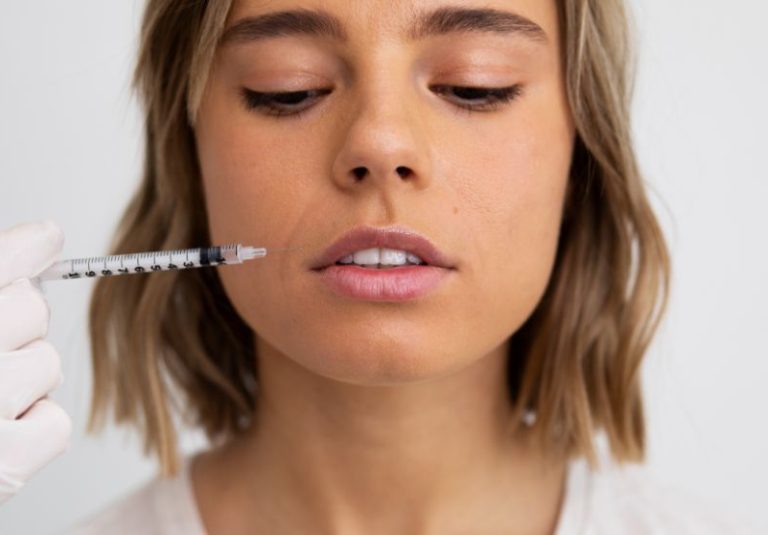 Molly-Mae Hague, Charlotte Crosby, Gemma Collins and Olivia Atwood are just a few of the reality stars turned celebrities who have talked openly about getting their lip filler dissolved over the past couple of years.
So what's driving this trend? And should you consider getting your filler dissolved?
Back in 2015, demand for lip fillers rocketed after Kylie Jenner revealed her plump pout on Keeping up with the Kardashians. Young women across the country started seeking treatment and getting their lips filled, with a survey by Save Face revealing that more than half – 59% – of 51,000 respondents said that they viewed procedures like lip fillers as comparable to a haircut or manicure.
This is absolutely not something we'd ever advocate – to us, lip fillers and other aesthetic treatments are medical procedures and should be treated as such.
So, after becoming hugely popular, why are people now wanting to dissolve their filler? Celebrities are explaining that they want more natural results while admitting they sometimes went too far with their lip plumping.
Olivia Attwood said of her top lip, "I'm actually so excited to start again fresh – it looks better than it did because it was over-filled", while Gemma Collins explained she got her fillers dissolved because cosmetic procedures are 'making everyone look the same'.
We tend to agree with these comments. For a long time, celebrity trends suggested 'bigger was better' when it came to lips, but they often didn't suit certain face shapes and looked far from natural.
We're glad to see that celebrities are finally recognising their individual beauty and appreciating that big lips aren't everything.
At Time Clinic, we create personalised treatment plans that address your specific concerns and work in harmony with the rest of your face. There will always be a place for lip filler – a little volume can go a long way to enhancing your facial features, while good products such as the Juvéderm range that we use can hydrate lips and treat the lines around your mouth too.
Our team of expert medical professionals have years of experience in assessing the face as a whole to figure out what treatments are best for you, as well as essential knowledge of the underlying facial anatomy needed to keep you safe.
So, our question is this: why would you need to get your lip filler dissolved if you've thought long and hard about having the procedure, received info on all the pros and cons from a medically-qualified aesthetic practitioner – who has assessed your face and recommended the right volume for you, and has treated you safely with a beautiful, yet natural, result that is harmonious with your other facial features?
If you're a patient of Time Clinic, then this should be the case, and there's no need to jump on this filler-dissolving trend!
Book a consultation if you're curious about how we can enhance your lips for the most natural look possible.
Back to blog