Time Clinic is the leading Medical Aesthetics Clinic in Woodford.
We provide a full range of treatments, these including dermal fillers, skin peels, Botox injections, plasma therapy, Obagi skincare and many more besides.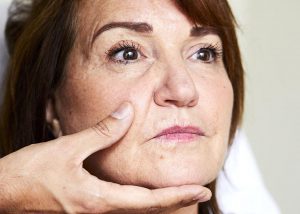 Beyond the level of treatments offered, where we really stand out is through reputation, skill and experience. We hold the highest credentials and have a level of expertise that has led to us becoming trainers for a leading Harley Street clinic and the Royal College of GP's.
Please book a consultation by calling 0203 795 9063 or via our contact form so we can help you decide upon the best course of action to achieve the results you desire.
Medical Aesthetics Treatments
Medical aesthetics is a broad term and the specific treatments offered will vary by clinic. Many will also vary by using certain brands.
The term is similar to hairdresser in that regard – it gives a broad outline of what is offered, but no details of the level of skill of salon, which cuts and styles are available and their level of expertise in each.
Similarly, knowing somewhere provides medical aesthetics treatments does not tell you precisely what they offer, or how they compare to other clinics. With medical aesthetics this matters more than a haircut – we have all had disappointing haircuts in our lives, they grow out in a matter of weeks.
Poor aesthetic treatments cost more and can have a lasting impact.
We can only speak of the treatments we provide – there are further details on our treatments page, please take the time to browse and click through to any that are of interest for further details.
Our services include, but are not limited to.
Wrinkle-relaxing injections 
These are in the form of Botulinum toxin – and the trade name Botox. These help to address fine lines and wrinkles, typically lines and wrinkles that are caused dynamically, i.e. as the face moves.
Dermal fillers
These can help to smooth wrinkles and lines, even deep lines. Facial fillers can also be used for jawline enhancement and a non-surgical Rhinoplasty as well as some dark eye circles, commonly known as tear troughs. Used well, they are a stunning option, often used as part of a non-surgical facelift.
Skin care solutions and peels
We provide a range of treatments that are skin solutions and peels, these can rejuvenate the skin, boost collagen creation and more.
Profhilo
Porfhilo slowly releases Hyaluronic acid to trigger the production of collagen and elastin, helping to rejuvenate and make you look younger, but in a way that gives a natural appearance, as well as moisturing the skin at the same time….moisturise in a syringe!
Sclerotherapy
This is a non-invasive injectable that targets thread and spider veins in the legs.
Obagi skincare
You may have heard off Obagi skincare, it is a complete medical skincare system that treats a range of complaints and can have a truly transformative effect.
Dracula Therapy
A catchier name for what this is – platelet rich plasma therapy – common uses are to treat hair loss and promote skin rejuvenation as well as medical treatments including joint pain, tendinitis and help with scarring.
iS Clinical Fire and Ice Facial
Not only does this gently resurface the skin, the treatment is a relaxing, calming process. We have many who adore this treatment.
There are other treatments too – we have a full range to cover conditions and desired outcomes.
Choosing The Right Treatments
The range of treatments can be confusing – how do you know what you need or which combination would be the best option?
We understand the uncertainty and take it back a level, finding out about your hopes for any procedures, what is it you want to address, what is it about your appearance that you would like to change. It may be a specific part of your appearance or a more general concern such as the signs of ageing.
We can then work with you to suggest a plan of action, the best treatments, what each would do and the order in which to have them. It may be that you want to start off with subtle treatments that have a rejuvenating effect before moving on to fillers of injectables; alternatively, you may want to make a more profound alteration as soon as possible.
No two patients are the same, no two people are the same and so no two plans for treatment can possibly be the same.
Please do have a look at the available treatments but don't feel you have to choose them now as if off a menu. We pride ourselves on getting it right for every client.
Medical Aesthetics Treatments – Why Consider Time Clinic
We believe there are compelling reasons to consider our clinic.
Fully Approved
We are Save Face registered. The world of medical aesthetics is largely unregulated, almost anyone can say they offer this service.
Save Face is your assurance of quality and professional standards. Whoever you chose, please ensure they are Save Face registered. 
A five-star reputation
Our verified, independent reviews are universally five stars, the testimonials themselves speak of our attention to detail and levels of patient care.
Results That Are Visible But Natural
As you go out and about in Woodford, you want to look your best – that means any aesthetic treatment has to make you look rejuvenated, maybe more youthful, energised, but still like you. 
You don't want that obvious look of work having been done.
Only expertise can achieve this aim, especially when multiple treatments are combined. We want you to look great and have improved confidence, when you see friends and family the comments should be' wow, you're looking great'.
Before and after images are available on every treatment page. 
Treatments By An Expert
Our clinic is run by Dr. Manav Bawa, one of the leading experts in medical aesthetics operating in the UK.
Dr Bawa is a member of the Royal College of Surgeons (MRCS) and the Royal College of General Practitioners (MRCGP) and he also holds a postgraduate diploma is Surgical Sciences and a Masters in Surgical Education from Imperial College London.
Dr. Bawa is also an injectables trainer for a leading Harley Street academy and a trainer on behalf of the Royal College of GP's for minor surgery and joint injections courses.
Is an award winning Dr, completed a diploma in facial aesthetics this year, and has published in journals as well as presenting for congresses globally.
A welcoming Environment
We always hold consultations, these a friendly chat for the prospective patient and doctor to ensure they are agreed as to the results and aims of the injections.
You can get a sense of our customer care by watching the videos below.
Next Steps
Located perfectly for Woodford, our clinic is in Buckhurst Hill, the full address
Time Clinic
David Lloyds
Roding Lane
Buckhurst Hill
Chigwell
IG7 6BQ
To discuss requirements for a consultation, whether in person or via video sharing, please call us on 0203 795 9063 or use our Contact Form.
About Woodford
Woodford is an area of London in the borough of Redbridge with superb transport links, including two stations on the Central Line.
Historically, it was a series of tiny villages and it was named in the Doomsday Book as Wdefort, but it became a place of residence from around the start of the 18th century.
It was in the early 20th century that population and Woodford's importance really grew and it became a municipal borough in 1937 and then formed a part of Greater London from 1965.
Woodford formed part of London Air Defence Area during the First World War, with an airfield on Woodford Green.
There are many notable residents of Woodford, both present and past, including former Labour PM Clement Attlee, Winston Churchill (who was MP for the Epping Constituency, including Woodford), Sylvia Pankhurt, Ruth Rendell, Tony Robinson and founder member of Depeche Mode, Erasure and Yazoo Vince Clarke.