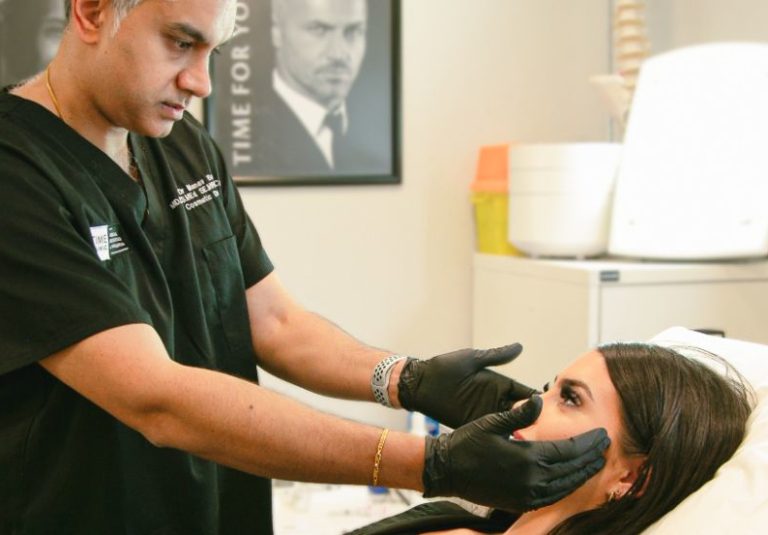 Springtime is a great season. It's the time when the weather gets warmer, people start to fire up the barby and meeting outdoors with friends and family is much more appealing. So, as your social calendar starts to fill up, it's likely that you'll be wanting to ensure you are looking your very best. A facial at this time of the year is great for dusting off your winter skin and revealing a complexion that is much more radiant and polished.
The Fire & Ice facial is extremely popular (especially with celebrities), and is the ideal way to get the fresh and glowing appearance you desire.
WHAT IS THE FIRE & ICE FACIAL?
This facial is often referred to as 'the red carpet facial' as it's a great way to achieve celebrity status for your skin. It uses two types of mask – one cool, and one hot – to rejuvenate and revitalise the skin. The warmth from the first mask gently smoothes and resurfaces the skin, as well as opening the pores to allow a variety of nourishing ingredients to be absorbed more effectively. The coolness of the second mask soothes and calms the skin, whilst flooding the complexion with moisture. Finalising the treatment with a suitable cleanser, moisturiser and protective sunscreen leaves your skin looking and feeling incredible.
As well as amazing looking skin, the Fire & Ice facial can be used alongside targeted skincare to help reduce breakouts of acne.
HOW IS THE FIRE & ICE FACIAL DIFFERENT TO OTHER FACIALS?
Like many other facials available, the Fire & Ice facial is results-driven and focuses on improving the health, hydration and condition of the skin. How it differs from others is through its ability to resurface the skin, gently removing the top layers (although this magically goes unnoticed) to help replenish the skin's cells and reveal a brand new layer of young and healthy skin. It combines the nourishing and hydrating properties of a facial with the regenerative qualities of a chemical peel to produce smooth, bright and clear skin.
WHAT ARE THE KEY BENEFITS OF A FIRE & ICE FACIAL?
This facial is frequently requested to help boost the appearance, which is lucky as it has something to offer to everyone. It is found to be suitable for most skin types, and can be used to support the results of your usual skincare regime. As well as encouraging cellular renewal and improving circulation, the Fire & Ice facial can help to improve a range of common skin concerns, including:
Lines and wrinkles
Hyperpigmentation
Acne
Acne scars
Rosacea
Facial Redness and inflammation
Its popularity comes from its ability to produce rapid results, making it the ideal go-to treatment when preparing for a big night out. It's powerful enough to make a noticeable difference to your appearance, yet gentle enough to enable you to continue with your usual skincare routine without having to let your skin settle and recover.
The Fire & Ice facial is a favourite with Time Clinic's patients, and we're confident that once you've discovered how amazing it is, it will become your favourite too.
Contact Time Clinic today and book your consultation.
Back to blog