Skinade London & Essex
Skinade is popular with our customers from around London and Essex. It is a multi award winning, collagen drink containing a formula of active ingredients which are designed to boost collagen and hyaluronic acid production within the body – naturally.
Gently flavoured with peach and mangosteen, this pleasant drink will work from within your body, supporting vital skin functions from beneath the dermis, to help improve the tone and youthfulness of your skin in just 30 days. It is developed by a team of scientists, here in the UK and is created with the perfect dilution of the active ingredients, to be considered one of the most advanced skincare and successful products on the market. The micro-nutrients with Skinade boast an incredible absorption rate of up to 95%, targeting the hydration, nutrition, protection and regeneration of the skin – attributes which are all essential for normal skin function. The collagen peptides that are found in the collagen drink, have been proven to have a
dramatic impact of the basic skin condition and structure of the skin. If drinking Skinade daily, as well as improving skin hydration, you can expect to see an improvement in fine lines and equally an impact against the formation of deeper set wrinkles.
Book a Consultation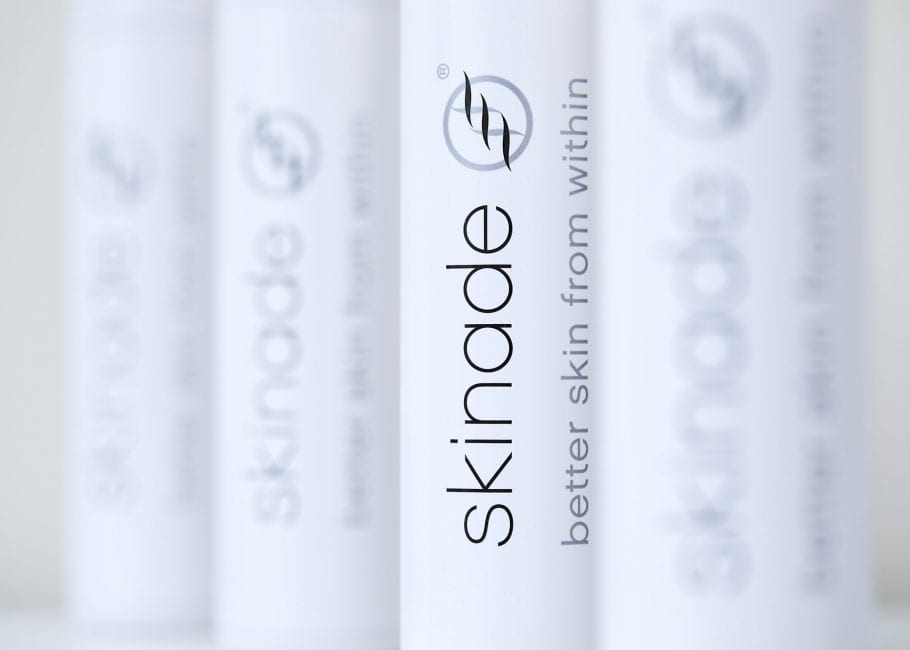 At a glance
Treatment Time
5 mins at home
Treatment Anaesthesia
None
Treatment Frequency
Daily
Treatment Results
Increased skin hydration and condition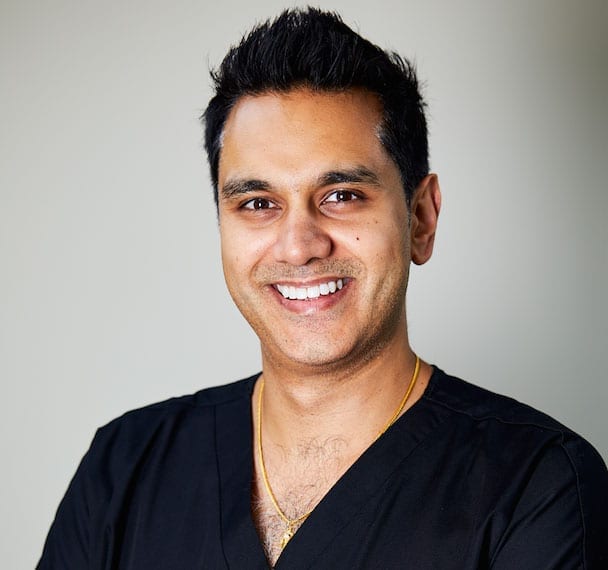 Treatment
Frequently asked questions
Am I suitable to drink skinade?
If you have dehydrated skin which is dull or lacklustre, then you are likely suitable for this
treatment. Skinade is a versatile collagen drink suited to all skin types. If you suffer any
allergies or intolerances, this should be discussed at consultation although an intolerance to
Skinade is uncommon.
How safe is skinade?
Skinade has undergone a vast amount of scientific testing to prove not only its effectiveness,
but ensure safety. This treatment is a skin supplement, and therefore considered to be very
safe. We do not recommend Skinade for children, pregnant women or women that are
breastfeeding without first consulting a nutritional specialist.
Is it painful?
No, consuming Skinade is not painful and should not cause any adverse effects. It's a delicious collagen boosting drink you can enjoy daily.
Are there any side effects or risks with skinade?
If pregnant or breastfeeding, we recommend consulting your GP prior to taking Skinade.
Although unlikely to be harmful, Skinade has been designed with adults in mind, and is
therefore not recommended for children. If you suffer from any food allergies, you should
consult a specialist prior to taking Skinade.
Testimonials
What our patients say...
Dr Bawa is very passionate about what he does , we discussed everything in great detail before starting, also no pain, just a tiny scratch sensation
I'm very pleased with the subtle look I wanted to achieve. I would highly recommend Dr Bawa
Katie Strange
I can't rate Dr Bawa highly enough. He is exceptionally skilled and you always know that you are in the safest of hands, not only because of his impressive medical background but because of the time and care he takes to listen and respond to your individual needs. Not only that he is a truly lovely and genuine person. I would not hesitate in highly recommending him.
Adele
Dr Bawa did an excellent job. He took the time to discuss what I wanted, come up with recommendations and go through the risks. He was reassuring throughout the procedure and took his time to make sure he achieved the best results possible. Although it's only been a short time since I've had my treatment, I'm really pleased with the results. I would highly recommend Dr Bawa.
Helen
Excellent all round I couldn't recommend him more. You feel in expert hands with no pressure and a fabulous eye for exactly what you want. An artist at work….as well as an experience medical practitioner. Huge thanks !
Cal
Being completely new to Anti-Wrinkle Injections – Dr Bawa completely put me at ease. He has a wonderful, pleasant manner and is incredibly knowledgeable and an expert in his field. This allows you to put trust in him and make informed decisions. Still awaiting full results of the procedure to present themselves but otherwise so far so good – no bruising, no pain and completely undetectable! Thank you Dr Bawa!
Sammi
Dr Bawa made me feel very comfortable and relaxed. He explained everything clearly and concisely. Will definitely recommend him to friends and family.
Carol Grant